Thursday, 2nd September Horoscope
Aries:
Right now, your instincts should be trusted and you should follow their advice. You ought to stay on your own route even if those around you disagree with you and take a different course. Though it will certainly be difficult, you will soon benefit from your choice. To take advantage of any possibilities that may present themselves right now, you must keep your eyes and ears alert and move quickly.
Taurus:
Anyone you interact with today will receive love and affection from you! By the end of the day, someone might be moved by your kindness and reveal his or her emotions to you. Even though you are still thinking about painful situations, now is the moment to let go of all the negativity and resentments you have been hanging onto for so long.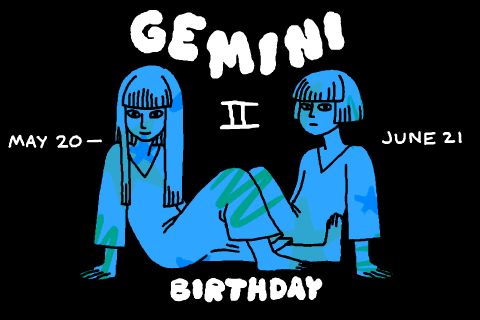 Gemini:
You'll feel the need to act and make a good impression today. Your sense of timing is unyielding right now, and you'll be able to make firm, definite decisions. Your previous commitments and debts might be paid off right away. By virtue of your rapid thinking, you could be able to assist someone close to you.
Cancer:
One of your lucky days, when fortune favors you, is today. It might lead you to destinations you had never imagined. Lady Luck is on your side in all your undertakings today. You are aware that success only comes to those who work hard. You didn't have the slightest bit of luck, but now that you do, you can do anything with hard work and determination.
Leo:
You might experience a spiritual undertone to the day. You might attend a religious service or go to a shrine. Read a biography of a great leader or an inspirational book because you might learn something from them that is very applicable to your life. Avoid participating in boisterous activities. You can discover tranquility if you instead spend the day in silent reflection.
Virgo:
You're in luck today, I suppose. Your ability to solve problems surprises both you and other people. Your coworkers will be impressed by you. And, your self-assurance will be high, and you might get a new job offer. Celebrate with loved ones and feel delighted. Today, a friend might come by. You might have a day full of fun.
Libra:
You might learn a really important secret from a close friend. You should be extremely discreet while sharing this information and provide the proper support and counsel. Approach every task in your life constructively. Your actions right now are exceptionally potent and are probably going to have an impact on those around you for a very long time. You must therefore be careful with your words and actions.
Scorpio:
It's a terrific day for adventure today. Your fortune is in good hands, so whatever you choose to do, you can't go wrong. This is a wonderful opportunity to invest if you want to. You should anticipate running into your genuine soul mate soon. However, take care of your health because you are prone to persistent cold and cough episodes.
Sagittarius:
No matter what you decide to start doing today, it will definitely be successful! By the end of the day, you'll be able to revive and rebuild positive relationships with other people. Don't try to control every relationship; instead, make a wise alteration in your nature. If you treat everyone equally, everyone will adore you.
Capricorn:
Today, self-introspection is crucial. Even when everything goes according to plan for you, you could have discontentment or unease that you are unable to communicate. The best approach to deal with this unease is to engage in a quiet process of reflection that can help you better understand yourself and identify a workable solution.
Aquarius:
Today all appear to fall into place just right, and all of your efforts will be successful. Even losses you previously incurred might be recovered. You consequently have a tendency to be initially excessively excited about possibilities. Avoid the propensity to take chances without carefully examining the opportunities. Today can be a surprise encounter that catches you off guard.
Pisces:
You have to look at your circumstances realistically, especially the state of the economy. Spending extravagantly may be enjoyable, but you need to realize that it is placing unnecessary strain on your family's finances. You must maintain composure and make an effort to comprehend how the other family members see money concerns.
Also Read: The Most Immature Zodiac Signs According To Astrology