Aries:
There is a lot of disorder and confusion. Yet, it's just the packaging. You'll see why as soon as the cloud passes. You have so many options available to you that at first, it seems chaotic. Take your time and do what's popular. You'll notice a significant opportunity. Change is inescapable and has the power to brighten your future.
Taurus:
Today, you tend to be blatantly critical of yourself. You are aware that the majority of your concerns are unfounded. You can't help but worry, though. The only way to handle this is to express your anxieties to a close friend or family member who will be understanding. Before you start driving yourself crazy, you should get a second perspective on how serious the issues are.
Gemini:
Today is wonderful for you! Many people will be willing to lend a helping hand to get you out of the miserable circumstance you are in right now! It was someone else's fault you ended up there; the next time, simply stay away from such harmful people! You need to enjoy your win right now more than ever.
Cancer:
Your belief in karma can be strengthened today. You might remember the saying "what you give, you get back." You are understanding of other people's problems and empathetic. And, you could notice that your character's charitable side is gaining center stage. Someone might come to you for assistance. A quick vacation with loved ones is another possibility for the day.
Leo:
It's a good day for you today. Your charming demeanor draws people to you. Whatever you work on today has a good chance of being successful. You are well-liked. You have gotten to where you are now thanks to your ability to speak clearly and with grace. Just keep acting in the same manner, without letting your ego or deceit get in the way.
Virgo:
Today's conversation will be important for you. This might come off as a conflict or something more subdued. No matter what it is, however, it will give you much to think about and keep you busy for the majority of the day. Interruptions today won't be tolerated by you. You must understand, though, that dwelling on this occurrence won't be very helpful.
Libra:
Before diving in head first, you must retain mental stability and reason and logic through your actions. For you, this is a moment of fantasy. Hence, focus on finding love and having fun. Applying a dream to romance will benefit you, but if you try to be fanciful at work, the outcomes might be totally different.
Scorpio:
You'll provide your services today to preserve peaceful settings at work and at home. It will be a thrilling event that will increase your desire to work for world peace. But, keep your personal information to yourself and be ready to accept the unpleasant truth if you have to discover it.
Sagittarius:
You must pay closer attention to your social networks today. Your endearing personality will greatly aid you in making an impression on people. You should also assess the individuals who have opposed you and harmed your reputation in society. Do not neglect your health in the midst of such a busy activity!
Capricorn:
You can run with persons who are aware of your vices but unaccepting of them! as if they were perfect beings. Just keep your distance from such people. Instead, make an effort to recall the nice individuals you met throughout the years and, if feasible, make touch with them once more.
Aquarius:
Somebody close to you will appreciate the helpful advice you give them today with gratitude. You're feeling quite understanding and laid-back right now. A great opportunity now is to make contact with former acquaintances. Calling a close school friend will make you happy to reconnect. It is also the ideal opportunity to set aside previous disagreements.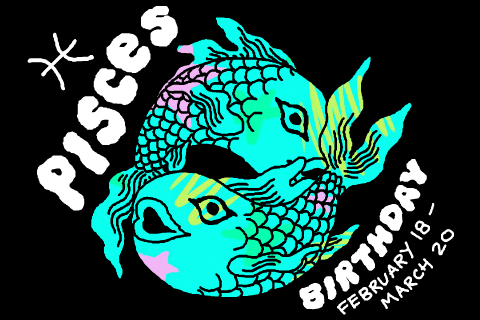 Pisces:
Today will be a peaceful day at home, with conflicts taking a backseat. So gather your loved ones and share the happiness. You need to develop new coping mechanisms for the frustration that tends to build up over time for a variety of reasons. You'll discover a solution thanks to your insight.
Also Read: How Will You Spoil Your Kid According To Your Zodiac Sign