Thursday, 2nd February Horoscope
Aries:
The time for celebrations has come! You know someone who is getting married. You will send many good wishes to the couple. When you're in love, you'll genuinely want to commit to your partner, and you might even decide to exchange vows. Those of you who are already married should take full advantage of the celebration.
Taurus:
Given your modesty today, you might see acts of kindness. You are the recipient. To please others, you might give up your time, space, cash, or even meals. Individuals will thank you for doing this. Beware where you step over. Pay close attention to your kids. They might be more susceptible to getting an illness. Stay at home and consume healthy meals.
Gemini:
You are going to get some pleasant surprises. It might have something to do with your job or your personal life, but it will bring you money. Additionally, it will teach you the way to similar future profits. You'll be in a positive frame of mind and spread that positivity and happiness to everyone you come in contact with. Cherish your time with loved ones.
Cancer:
Nowadays, you can take a chance by purchasing a lottery ticket or a deal. Since lady luck will be on your side today, winning is very obvious. You might need to express your point of view a little more forcefully in this circumstance. Your quiet could be misinterpreted, which would put you in a precarious situation. So it would be wise to avoid letting anyone judge you negatively.
Leo:
To win over your friends, you must exhibit humility. You might not even be aware that you were acting arrogantly. So rather than criticizing others, now is the ideal time to start reflecting on your previous actions. You should make the most of this once-in-a-lifetime opportunity for introspection to learn more about yourself.
Virgo:
Throughout the day, minor irritants and arguments are likely to arise. Today, it's critical that you set aside trivial concerns. Otherwise, you'll merely be upsetting your own sense of tranquility. Try to talk to someone about your issues because doing so can help you feel much better. Planning solitary activities today may be advantageous.
Libra:
Today will bring up a challenging unexpected chore, but don't be concerned. You'll manage it superbly and quickly win everyone's admiration. It can be a number of unexpected visitors or a last-minute project from your supervisor. No matter what the circumstance, you will be able to draw on your reserve and perform well.
Scorpio:
Your time and attention are being devoured by all the activity going on around you. Don't waste your time on unimportant things. Instead, focus, and only then will you experience a burst of passionate energy. You will find gold in your life if you discover that. Do not be afraid. Before it's too late, take a close look and take action. Your ability to prioritise is the key to your success.
Sagittarius:
Somebody close to you will attempt to drag you into a pointless power struggle. In order to avoid becoming entangled in problems and participating into other people's power struggles, it is important to have an open mind and a composed demeanour. You can easily avoid this and enjoy a wonderful, stress-free day if you keep an eye out for it.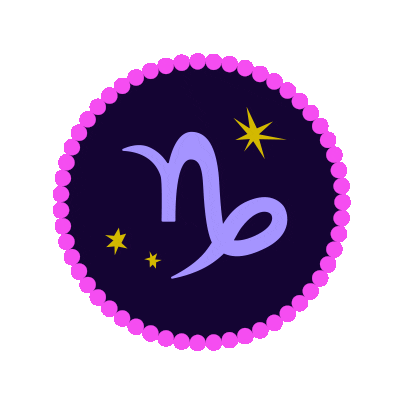 Capricorn:
Unexpected things will happen in your life right now. Everyone you come into contact with can feel your tender feelings, but those of the opposite sex are especially likely to be impressed by you. You'll become more conscious of the effort it takes to get along with others at work and at home.
Aquarius:
It's probably a good idea for you to think about what is currently cooking in the kitchen. Today will be a culinary joy for you, according to your horoscope. Maintain your cleanliness and take care of your health. Today, you and your friend's disagreement will be cleared up. Money may come to you from unlikely places.
Pisces:
You get to enjoy the results of your labour today. You might win respect and adoration. Financial affairs might improve. You might receive praise for your efforts at work. You might also get a raise. Salespeople might reach their goals today. Wear blue today, at least as part of your outfit. It will draw in good vibes.
Also Read: Famous People Born In May