Aries:
You have established a goal for yourself that is too high, and you will keep pushing yourself to meet it. Your aim will be challenging to achieve, which can make you feel disappointed. Before you set your goals, you need to be aware of your own skills. It is not a good time to make any significant decisions.
Taurus:
You have lots of energy right now. Both at home and at work, everyone will likely be impressed by your charm and humor. Enjoy a night out with friends or a special someone. There won't be any stress or tension during the day. Today has the potential to bring about big financial advantages, but pay attention to how much you are investing in shopping.
Gemini:
Now, new energy will start to influence your life. You'll discover that juggling family and work obligations have suddenly become quite simple. Your activities will be characterized by an exceptional level of confidence, and all your hesitations will vanish. Additionally, you will be able to settle any ambivalence you may have toward individuals who are close to you, both at work and in your home.
Cancer:
You're likely to uncover a fresh, untapped wellspring of strength within of you today. You'll come to see that you don't need or have a good chance of receiving outside assistance to solve the issues you've been having. All of these are readily manageable by you, and you truly possess an inner source of power that you may draw from.
Leo:
Unexpected things will happen in your life right now. Anyone you come into contact with may feel your tender sentiments, but those of the opposite sex are more likely to be impressed by you. You'll become more conscious of the effort it takes to get along with others at the workplace and at home.
Virgo:
Today is the ideal time to dazzle others around you with your perception and comprehension of any circumstance. You'll be able to provide a creative solution to a significant issue at work or for one of your pals. You are living an interesting moment. You don't need to attract attention. Rather, they'll come to you for assistance and help.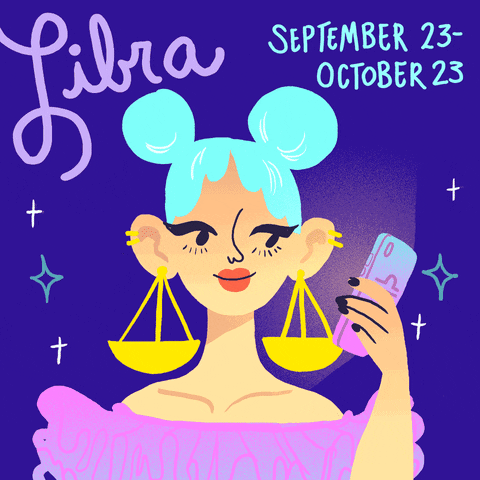 Libra:
It may be a day for reflection and reexamination of your values. You can be critical of your partner and yourself for previous choices. However, you still want to treat your spouse extremely kindly, and you anticipate receiving the same treatment in return. When old ideals don't seem to be functioning as well as they once did, there is absolutely no harm in embracing new ones.
Scorpio:
The day could end up being a little strange. There is a good probability that something unexpected may occur today. You must pay attention to the planetary energies and make an effort to discern the direction in which you are being pushed. Finding the proper route at this crossroads might revolutionize your life.
Sagittarius:
Your head is rational, and your tongue is sharp. However, because of your tendency to be insecure, your talent may suffer today. Attempt to follow the current rather than fight it as you normally do. The gratification of your ego will never be able to replace the valuable lessons that experience will impart to you. Later, when you'll feel more at ease and confident.
Capricorn:
You might want to look for a solution today if there is ongoing conflict in your relationship. Pay attention to the rest of the narrative. Don't let others bully you by being overly subservient. Don't be direct, but, at the same time. At your workplace, a significant customer may be waiting. Act swiftly and decisively.
Aquarius:
Your belief in karma can be strengthened today. You might remember the saying "what you give, you get back." You are understanding of other people's problems and empathetic. And, you could notice that your character's charitable side is gaining center stage. Someone could come to you for assistance. A quick vacation with loved ones is another possibility for the day.
Pisces:
Everything you accomplish today is marked by a fresh influx of confidence. The obstacles that looked insurmountable a few days ago will crumble in the face of your tenacity. Your ability to communicate will alter dramatically, and you'll find it simple to persuade others and change their minds. Any challenging endeavor you had been putting off is ideal for today.
Also Raed: Quick Committed Zodiac Couples According To Astrology