Thursday, 29th September Horoscope
Aries:
Seize any possibilities that allow you to reflect and recreate it in your own style. All of this is something that you take tremendous pleasure in. Changes at home are pretty expected; perhaps you're relocating to a different location in pursuit of more comfort and better prospects for professional development.
Taurus:
You may have a good day, but there's a risk you'll finish up getting preoccupied with something unimportant. This may be really true, but the way you go about it risks upsetting a period of harmony and calm at home or at work. It's time to focus on the big picture and dismiss the details.
Gemini:
You have a good chance of running across someone from your past today, and they'll probably have a big impact on your future. Be willing to lend and accept assistance without hesitation because doing so may present you with a brand-new and exciting opportunity. In your case, change can only be advantageous right now.
Cancer:
The sooner you understand that you need assistance, the better. Making a timely call to a friend or a mentor can make a big difference in your mental well-being and place in life. Your resistance to change will start to make sense, and you'll start the process of putting it into practice. Do not allow your ego to get in the way of a necessary situation.
Leo:
Given your modesty today, you might see acts of kindness. You are the recipient. To please others, you might give up your time, space, money, or even food. People will appreciate you for doing this. Watch where you step over. Pay close attention to your kids. They might be more susceptible to getting an illness. Stay at home and consume healthy meals.
Virgo:
Today is a significant day for you since you might make contact with someone who lives overseas or in a different city. Your career will benefit from the connection. Do check your mailbox since you might get a crucial email about a chance. You can get a job invitation from friends who live abroad. Today, the color white is a lucky one for you.
Libra:
Today, you'll have to place your trust in someone else. This person can be a friend or relative who is close to you. The key here is the trust that you must have in that individual because they will assist you with certain important tasks that will have a huge impact on your future. You'll have to take a big leap of faith here.
Scorpio:
You're in luck today, I suppose. Your ability to solve problems surprises both you and other people. Your coworkers will be impressed by you. And, your self-assurance will be high, and you might get a new job offer. Celebrate with loved ones and feel delighted. Today, a friend might come by. You might have a day full of fun.
Sagittarius:
Brighten up today. The stars indicate that you will be given a significant task. Today, you should make everyone around you smile since doing so will let luck pour in for you. However, refrain from lending money right now since you risk losing it forever. Your health shouldn't be a problem at all.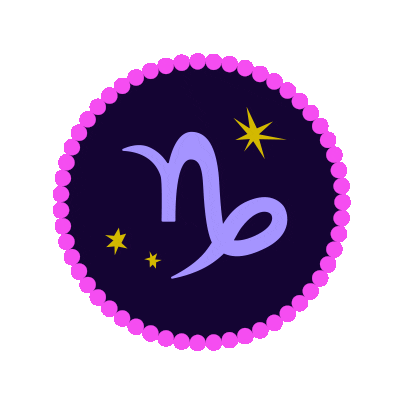 Capricorn:
The time has come for you to focus on worldly comforts. Take advantage of your social life right now and reconnect with long-lost acquaintances or family members. Additionally, you will experience a change in consciousness that could happen suddenly or gradually. Now is a fantastic time to follow your intuition.
Aquarius:
What will happen next is easily speculated. Additionally, you have a positive outlook and command of the English language. So simply work hard to achieve your goals! Avoid getting into any arguments with argumentative persons who are constantly looking for fault.
Pisces:
You'll see that regardless of how sensible and beneficial your opinions are, others continue to reject them. You can experience a lot of frustration. You must understand that although your counsel is sound, your attitude is too condescending, which is why people insist on acting in the other way. Change and improve how you convey your ideas to get better outcomes.
Also Read: Foodie Zodiac Signs Who Craves For Delicious Food