Thursday, 28th October Horoscope
Aries:
You have a burst of power and a lot of good spirits! Make a call to your buddies and plan a get-together. While enjoying the benefits, you might be oblivious to the danger that awaits you in the coming years! So don't be alarmed; it's doesn't suggest that someone is attempting to harm you. Excessive eating of foods that your tummy can't process might have had a negative impact on your health. So schedule a regular workout and keep your vigor for a lot longer.
Taurus:
You've got a gifted and remarkable character that will be displayed in front of all today, even your supporters and detractors! Pay attention to the recommendations of the previous ones and disregard the others. Your elders would be there to encourage you and would be able to help you refocus on some very important life objectives.
Gemini:
You should anticipate a great deal of support and acknowledgment from people near you. You've regained your vigor and positivity, and you're eager to take on new challenges. You haven't lost your capacity to recognize and evaluate a solid project, though. As a result, you'll be more inclined to engage in specific enterprises that are expected to pay off well in the coming years.
Cancer:
Today is an especially good day for you. You could begin anything new, complete a project that has been consuming much of your time, or complete a duty that you've been holding off. The night will be filled with playtime. Appreciate reconnecting with companions. Today's shopping could be extremely enjoyable.
Leo:
You're being a lot more vocal today than you usually are. You've been acting diplomatically for a long time, and it's starting to seem suffocating today. Today, you're likely to speak the unpleasant truth, which would not go along well with everyone. It is preferable to schedule some alone time today since you are unwilling to alter your attitude to please everyone else.
Virgo:
Recently, life has indeed been full of twists and turns. However, you will soon be free of each of these. Keep your positive outlook as always, and things are going to turn out great. Individuals might contact you for assistance, which is a good thing because it will distract you from your troubles.
Libra:
Today you're feeling unorganized and disorganized. Today, your ideas are likely to travel in a variety of ways. As a result, you would be unable to complete any job today. You must concentrate. Try some mental skills and avoid consulting others because inconsistent advice will just add to your confusion.
Scorpio:
Be particularly cautious today. Somebody dear to you could reveal the truth about you. Before you say anything, think about what you're about to say. Suggest speaking about yourself and the individual with whom you're conversing. Avoid bringing up a third party. You might travel to a new city today. You could run across an older friend and share sentimental recollections with them.
Sagittarius:
For you, the day will be likely to take on a mystical tone. You might participate in religious activities or pay a visit to a shrine. Read an inspiring book or a biography of a famous leader to see if you can discover something that applies to your life. It is preferable to refrain from engaging in boisterous activities. Try to spend the day in silent thought rather, and maybe you will discover serenity.
Capricorn:
With opposing viewpoints and chances arising from all sides, the day might be rather perplexing for you. While multiple factors are pulling you in various directions, try not to overthink things or satisfy everyone. Rather, following your heart may turn out to be exactly what you need, especially if you are unaware of it at the moment.
Aquarius:
Due to the obvious stars aligning today, every emotion is amplified. You'll feel greater love and hate than you've ever felt ever. There would also be chances to show you what really is preventing you from being closer to your pals right now. Nevertheless, it is important to wait before acting on these impulses to see if they persist before making a commitment.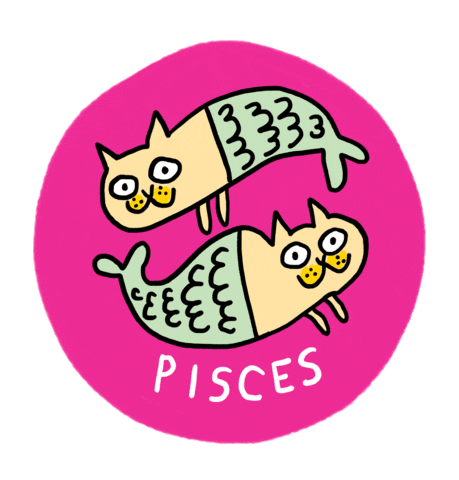 Pisces:
Your overly emotional temperament, although helpful to people in distress, can also suffocate you in an unpleasant scenario. To get out of this circumstance, ask the help of your spouse. This is a moment for private and confidential contact. Monetary benefits are almost certainly achievable, but betting should be avoided. If you don't want to harm someone you care about, use your words carefully.
Also Read: Zodiac Signs Who Love Travelling