Aries:
There is a lot of disorder and confusion. However, it's just the packaging. You'll see why as soon as the cloud passes. You have so many options available to you that at first, it seems chaotic. Take your time and do what's popular. You'll see a significant opportunity. Change is inescapable and has the power to brighten your future.
Taurus:
The day goes on, and tension appears to increase. Keep going until you cross the finish line! It doesn't matter if you win or lose; what matters most is that you tried. Now is the moment to maintain your tenacity for a little while longer as you have been so persistent! Try to identify the underlying reason so that the issue may be resolved once and for all!
Gemini:
If you form a relationship, you'll do much better today at both works and at home. Individual efforts may encounter obstacles that are difficult to understand and overcome. Teamwork will go a long way toward eliminating these obstacles. You'll succeed in any endeavor if you cooperate and work as a team.
Cancer:
Never let laziness ruin your day. The day can go easily if you channel your innate creative energy. You must strive to bring harmony and balance back into your personal life as well as your physical well-being. Ignore the outside distractions and focus your attention on the things that will allow you to make a tangible contribution.
Leo:
Your main tool now is communication. To a close friend or family member, you could open up. You've been having problems for a while now. You should express your rage and dissatisfaction today. The discussion may lead to a resolution. Never forget that giving your all will benefit you. You have a treat in store for you at the conclusion of the day.
Virgo:
You'll have plenty of chances to finish your unfinished assignment on time. Any more issues that may arise will be fixed promptly, so stop worrying about them. Make the most of the day if you can since everything you do will be successful and beneficial today. You could be seeking sound counsel from a loved one.
Libra:
You have a positive perspective and are energized. Things that were hopeless over the previous several days don't seem as hopeless today. Your attitude will give you the strength and vigor you need to handle the circumstance. The day is also favorable for making forceful declarations of your beliefs, ideals, and ambitions. You're more likely to succeed if you pursue your true desires.
Scorpio:
Just avoid interacting with negative individuals. The same thing is being drilled into your head in an effort to immobilize you just as you approach your objective. In order to maintain harmony and accomplish all the unfinished business, try to spend the majority of today at home with your family. Decorate your space with pictures so you may have some wonderful memories as well.
Sagittarius:
Relish communication and also taking a day trip with a former buddy and their family. In your work, you should continue using the strategies that have previously been successful. It is best to hold off on starting any new experiments today. If you follow the rules and make a solid case for your ideas and talents when applying for a job or project, success will be yours without a doubt.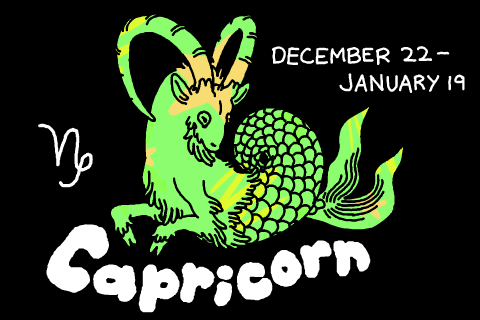 Capricorn:
Your inner fortitude enables you to think on several levels. Any topic may be seen from several angles. Your assessment of your friends and peers is accurate. When reasoning has no place and you need to act on instinct, do so. Now is the time to discover your hidden potential. Avoid getting into confrontations since they might lead to issues for you later.
Aquarius:
With your modesty today, you could see acts of kindness. You are the recipient. To please others, you could give up your time, space, money, or even food. People will appreciate you for doing this. Watch where you step over. Pay close attention to your kids. They could be more susceptible to getting an illness. Stay at home and consume healthy meals.
Pisces:
Today, it is crucial for you to comprehend and perfect the skill of juggling your vision and physical reality. Although your ideas are ambitious, you must be aware of the actual challenges they face. Otherwise, despite your best efforts, you are destined for a collision path. Additionally, you must be aware that your intentions can collide with those of another person who shares your tenacity and ambition.
Also Read: Most To Least Spontaneous Zodiac Signs