Tuesday, 28th December Horoscope
Aries:
You've been feeling tugged in a million different ways and can't seem to pick which path to go. Today, these pressures will become more powerful, making it much harder to make a decision. You should be cautious while making decisions today since emotional or other different influences may cloud your judgment. It's indeed preferable to defer major judgments.
Taurus:
Your whole focus and attention have shifted to your professional life. Actually, you're spending too much time and energy on it because you're worried. Rather, you'll need to loosen up a bit, but you'll still be able to accomplish your goals. To keep your work-life balance, it's critical that you give heed to your family right now.
Gemini:
Whatever you accomplish today is marked by a new rush of confidence. Walls that looked impenetrable only some few days ago would crumble in the presence of your perseverance. Your communication abilities would improve dramatically, and you'll be able to effortlessly influence and persuade others to agree with you. The weather is ideal for tackling whatever challenging project you've been holding off.
Cancer:
You're energized and ready to put in some real effort today. Your positive vibes will spread to others, energizing everybody on your team to perform more effectively. Also at home, you would take on far more obligations than usual in order to please people close to you. All you have to do now is assured that this pattern continues and that you don't burn out.
Leo:
Today you seem to be in a rush for no apparent reason. You must slow down since attempting to complete all of your tasks in a timely manner can result in blunders for which you may be penalized. Take it easy. Take a closer look at what you're speaking and doing. In order to do your assignment satisfactorily, you must be cautious and pay close attention to the details.
Virgo:
You'll be ready to obtain the initial step toward fulfilling a duty or repaying a favor today. This might be a psychological, economical, or spiritual issue. This does not mean that you'll be able to pay off all of your bills today, but you'll be glad that you are finally taking steps to pay off your debts. It will be really beneficial to you.
Libra:
Today has a few surprises in store for you, but don't be alarmed. They're all enjoyable! A few of the stuff you've been looking forward to for a lot longer is likely to happen today. A few of your previous efforts, which you felt were in vain, will eventually bear fruit. So gather with friends and family tonight to celebrate, and they might have some wonderful news to share.
Scorpio:
Today is one of those fortunate days when fortune favors you. It has the capacity to transport you to places you've only imagined. Good fortune is with you today in all your undertakings. You understand that success comes from hard effort. That small luck was absent in your situation, even with both hands in luck, you may now achieve anything with your commitment.
Sagittarius:
Your overly emotional temperament, although helpful to others in need, can also suffocate you in an unpleasant scenario. To get out of this circumstance, seek the assistance of your spouse. This is a moment for private and confidential contact. Monetary benefits are almost certainly achievable, but gambling should be avoided. If you don't want to harm someone you care about, use your words carefully.
Capricorn:
It's possible that the day will begin with some ambiguity. Someone with a spiritual bent could be able to help you. You would be guided by the individual. You are free to follow his counsel as long as it is delivered with the best of intentions today. Today you could feel compelled to pay a visit to a sacred site. The later part of the day will be uneventful. You might have fun with your pals.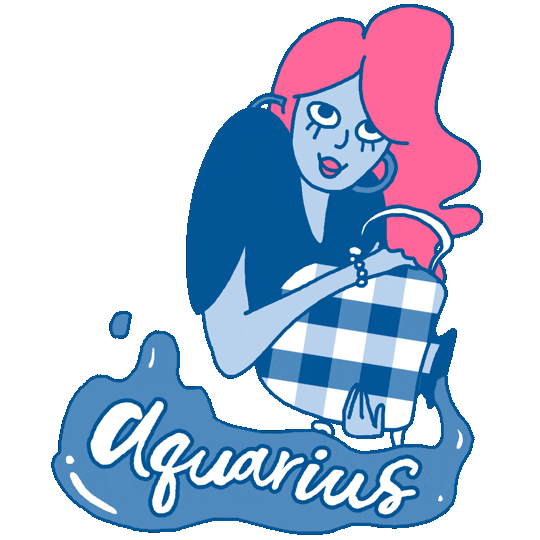 Aquarius:
Even if your family is disgusted by it, you would feel confident in widening your horizons. Make a firm commitment to what you wish to accomplish. Don't really operate in the dark; bring everything you've been doing to light. Friendships might surge into your life, bringing new commitments with them. ᅠᅠ
Pisces:
You must reclaim control of your life. It's time to quit caring about what other individuals think and say. Rather, you should engage in some self-examination so that you may better understand your own wants and goals and arrive at a rational decision. Start taking care, though, that your choice does not harm somebody who is emotionally dependent on you.
Also Read: Types of Husband Material, Ranked From Best To Worst