Thursday, 27th October Horoscope
Aries:
The time is ideal to start a fresh programme of success and abundance. This is the ideal time to act if you have been debating starting a new endeavour that you have given a lot of thought to. Whatever you choose to undertake today will be successful in the end. The events of today will also aid in changing your unfavourable beliefs and attitude about money.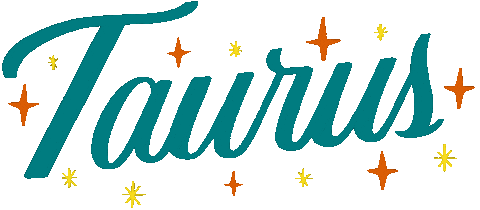 Taurus:
The relative positions of the planets can make the day a little complicated for you. Your mind will be preoccupied with some minor issue, but it is pointless to obsess over it because you are not going to come up with a workable answer. Additionally, you will receive some contradictory information that may lead you to reevaluate some long-held beliefs.
Gemini:
Everyone is paying close attention to you. You will soon identify your opponents among everyone. When dealing with these folks, be cautious because they are trying to provoke you and implicate you in something. Back off if there is too much resistance. However, you'll meet a new confidant soon enough! ᅠᅠᅠ
Cancer:
You feel like the day is asking a lot of you. You cannot afford to rely on others for even the most menial tasks or leave anything to chance. The day will however come to an end with some fantastic news, possibly rewarding you for your tireless efforts.
Leo:
The time of day is very favourable for beginning something new. This day is ideal if you've been thinking of changing your work, your career, your company, or perhaps starting a new relationship. Even if a decision appears hazardous, go for it since it probably will work out well and be exactly what you intended to do.
Virgo:
The day's atmosphere is a little hazy. When working with sensitive people, you need to use extra caution. Additionally, it is a period for conflict and making choices. You might be compelled to enter challenging circumstances that you had been avoiding and make some difficult choices. However, even under pressure, you will be able to make the proper choice, and this will ultimately improve your life.
Libra:
The time is ideal for fresh begins and new beginnings. You'll be able to overcome whatever was preventing you from moving forward. You'll have other chances to mould and transform your life, but you need to seize this one while you still have the chance. You can significantly change the course of events by acting swiftly and decisively.
Scorpio:
The supernatural will captivate you at this moment. Today, you'll want to investigate a mysterious matter, and you might watch a mystery movie or read a mystery book to do so. You could also choose to try to solve a mystery or learn more about a person, place, or thing. You ought to proceed with a certain amount of caution.
Sagittarius:
Getting good financial news could bring you and your loved ones joy. There is an impression that things are improving. You look quite well-groomed. Get out there and socialise. Your associations will open up new doors for you, which will ultimately be advantageous. You might make structural or familial changes to your home.
Capricorn:
According to the planetary positions, you may currently encounter unforeseen obstacles in your path. There hasn't been anything to suggest otherwise, and you have been sailing along just fine lately. However, there will be hiccups and disruptions today that could have an impact on your attitude and productivity. Unexpected difficulties may cause your project to halt.
Aquarius:
Today's interaction will be important for you. This might come off as a conflict or something more subdued. Whatever it is, though, it will give you much to think about and keep you busy for the majority of the day. Distractions today won't be tolerated by you. You must understand, though, that dwelling on this occurrence won't be very helpful.
Pisces:
Every interaction you have right now is marked by a rush of vigour and purpose. Your conversations will get much better, and you might even meet someone who changes your life for the better monetarily or spiritually. You will have a deeper understanding of your own character, which will aid in determining the course of your life. You should make the most of this chance because knowing yourself can assist in resolving many of your present difficulties.
Also Read: Most Dramatic Zodiac Signs In A Relationship