Aries:
You are a person of strong resolve, and once you start a task, you will do it entirely and with perfect accuracy. Therefore, don't trust what people are saying since you are better than them because you can do things that others can't. Keep this mindset at all times and allow your vision to extend to the most remote places, where others can only dream!
Taurus:
Today is likely to experience mood swings, and even you won't be able to pinpoint the source of your anxiety or how to resolve the matter. Others will be perplexed by your irregular behavior and response. Remember to always be honest, though, as that will be the only thing that will enable you to succeed. Take it easy today and limit yourself to being an observer.
Gemini:
Today, you could encounter a lot of false information. Using your own judgment and logic is preferable to listening to and being persuaded by others. You are more likely to make the greatest choice if you make an effort to discover the truth at your own pace and in your own way. Planning for a much-needed vacation has begun.
Cancer:
You're working at your artistic peak. Interpret your imagination's meaning. It will bring good fortune and joy. Let your heart be ruled by your mind. You seek a logical result. Just a little bit of energy channeling will bring forth the hidden treasure. A good time to consider any form of investment is right now. Allow yourself to be a little less cautious and let loose.
Leo:
Your main tool today is communication. To a close friend or family member, you might open up. You've been having problems for a while now. You should express your rage and dissatisfaction today. The discussion may lead to a resolution. Never forget that giving you all will benefit you. You have a treat in store for you at the conclusion of the day.
Virgo:
You feel wonderful and have lots of creative energy. Your intellect is actively at work, inspiring you to continually think of fresh concepts and plans. Therefore, you may find that today was really fruitful for you. However, if you don't take your health into account, everything might go wrong.
Libra:
You'll start to exhibit a natural predisposition towards stubbornness today. Even if you know logically that doing so is not in your best interest, you will undoubtedly dig in your heels, which is unfortunate. Laugh it off. You must exercise clear judgment and follow your mind's suggestions rather than following your impulses. If you are able to slightly relax, the problem can be solved more quickly, and you will feel a lot better.
Scorpio:
Communication with a powerful individual who can have a lasting impact on your life is the high point of the day. Additionally, you can encounter someone or a circumstance where you are up against someone with a different point of view. You must possess the capacity to accept constructive criticism and maintain your composure while making your point.
Sagittarius:
Right now, your instincts should be trusted and you should follow their advice. You ought to stay on your own route even if those around you disagree with you and take a different course. Though it will certainly be difficult, you will soon benefit from your choice. To take advantage of any possibilities that may present themselves right now, you must keep your eyes and ears alert and move quickly.
Capricorn:
You'll be the center of attention today. Others will be more envious of you than ever since you naturally have the ability to be the center of attention. Many of your questions will be resolved if you try to think about the past, present, and future when you have some free time. Many of your problems might also have answers.
Aquarius:
For you right now, time seems to be moving slowly. However, use patience and never lose your enthusiasm. However, you might need to set aside your selfish objectives in order to establish or maintain a personal relationship. It's time to keep squabbles and miscommunications with your partner at bay. Don't worry too much; with good management, you can complete both of your goals.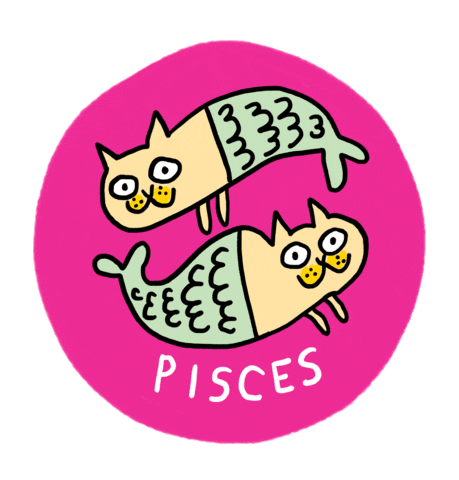 Pisces:
Everyone is paying close attention to you. You will soon identify your opponents among everyone. When dealing with these folks, use caution because they are trying to provoke you and implicate you in something. Back off if there is too much resistance. However, you'll meet a new confidant soon enough!
Also Read: 5 Drama Queens In The Zodiac Familyᅠᅠ