Aries:
Today everything seems to fall into place just right, and all of your efforts will be successful. Even losses you previously incurred might be recovered. You consequently have a tendency to be initially excessively excited about possibilities. Avoid the propensity to take chances without carefully examining the opportunities. Today can be a surprise encounter that catches you off guard.
Taurus:
You have an extremely clear vision today, and you can accurately assess the long-term effects of your choices. Therefore, this is a good time to evaluate any new business ventures or investments that have come your way so that you can make a defensible choice. Additionally, you will be able to evaluate those who are close to you and determine who is your true supporter.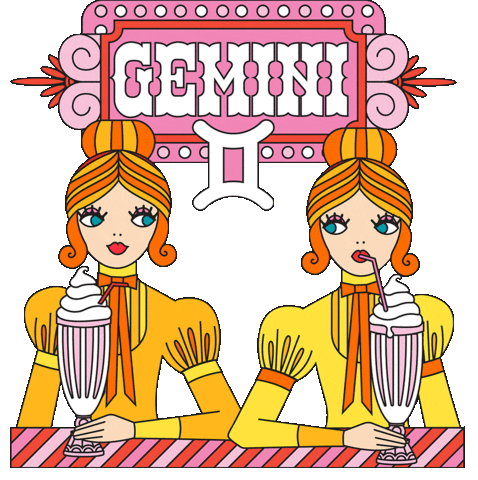 Gemini:
Today is the perfect time to share your optimism with the world and reap its rewards! You've been wanting to become a motivational speaker, and this will give you that reputation! People in society will cease criticizing you, which will improve strained relationships!
Cancer:
You can enchant everyone today with ease. You'll make an impression on those around you with your charm and wit. Everyone in your vicinity will admire you. Utilize this golden opportunity to meet new people and form new friendships, and you'll find that fresh chances present themselves to you.
Leo:
You're in luck today, I suppose. Your ability to solve problems surprises both you and other people. And, your coworkers will be impressed by you. Your self-assurance will be high, and you might get a new job offer. Celebrate with loved ones and feel delighted. Today, a friend might come by. You might have a day full of fun.
Virgo:
You get to enjoy the results of your labor today. You might win respect and adulation. Finances might improve. You might receive praise for your work at work. You might also get a rise. Salespeople might reach their goals today. Wear blue today, at least as part of your outfit. It will draw in good vibes.
Libra:
You will need to offer a sympathetic ear to someone close to your heart today since they are struggling. It's likely that you may become irritated and frustrated with this person's troubles, but it's crucial that you offer your uncritical support anyway. It may have an impact on a close friendship or even a romantic relationship in your life.
Scorpio:
You might learn a really important secret from a close friend. You should be extremely discreet while sharing this information and provide the proper support and counsel. Approach every task in your life constructively. Your actions right now are exceptionally potent and are probably going to have an impact on those around you for a very long time. You must therefore be careful with your words and actions.
Sagittarius:
You are more emotional than normal today, making you more open to others' scrutiny. You will experience pressure at work, which will wear you out by day's end. Try to assign tasks to team members or plan some work for another day. Produce quality work using a small number of works. You and a particular someone might have a nice lunch.
Capricorn:
Although you'll experience mood swings today, luck is on your side. The disadvantage of this is that you can start to depend too much on Lady Luck. Be careful that this doesn't result in sloppy project preparation. Gains in material possessions are inevitable but try to avoid blowing your budget needlessly. Your recent streak of prosperous finances won't persist for very long.
Aquarius:
Your thoughts will now start to center around someone who has been around you for a while but who you have never really noticed. It goes beyond a tentative romance. Instead, it is more likely to leave you feeling overpowered because it is a meeting of the intellect and spirit. Because this person has come into your life to stay, give yourself some time to adjust.
Pisces:
You need to look at your circumstances realistically, especially the state of the economy. Spending extravagantly may be enjoyable, but you need to realize that it is placing unnecessary strain on your family's finances. You must maintain composure and make an effort to comprehend how the other family members see money concerns.