Wednesday, 27th April Horoscope
Aries:
Today, however, is a fortunate day for you. Your problem-solving talents astound both yourself and everyone else. Your coworkers will be impressed with you. And, your self-assurance will be great, and a new project might well be presented to you. Feel well and rejoice with your dear ones. Today you could get a visit from a buddy. You could have a good time.
Taurus:
You can develop a strong attachment to material possessions. Don't clench your fists too hard. Simply go with the flow and don't fight it. You must maintain your resolve until you have the answers in your hands. You could also consider relocating your residence. It will be beneficial to inform your friends and coworkers.
Gemini:
You've certainly felt forgotten in recent days, but today you'll command everyone's attention. You'll be the centre of attention, and you'll easily justify it by rising to the situation. This might be due to the emergence of a new acquaintance, the reappearance of an old one, or a work-related circumstance.
Cancer:
You might well be emotional today over some matters that require you to be practical. With an impartial perspective, differentiate between what you want and what is beneficial for you! Emotions might well be awakened within you, providing you with the necessary energy to breach certain borders. Before you take this action, make sure everybody is aware of it.
Leo:
You're a family-oriented individual. Your achievement is built on the foundation of your family values. Even today, the fortunate scent emanates from your house and transports you to several locations. Your tempo is unrivaled. You have a productive day ahead of you. You can get over terrible situations by smiling. Your attitude is upbeat, which would help you go afar.
Virgo:
Experience is indeed the finest teacher, and you must rely on it right now. Don't really disregard the lessons of the past in order to avoid future misery. Try to assist those in need, whether they are youngsters or the elderly. This would assist you in staying on the correct track, regardless of how far you stray.
Libra:
It's time to choose between having fun and having freedom. If you have a feeling of duty, you will be permitted to be free. Despite you may not be able to achieve your desired objective despite putting in a lot of effort, patience will pay off in the end, so keep working. Whenever it comes to your financial situation, don't be ashamed. They'll get better as time goes on.
Scorpio:
If you've been saving for the appropriate occasion, now may be the day. Today, expect pleasant news that will put a smile on your lips and a tear in your eyes. Today, you are expected to be surrounded by friends and relatives. It's going to be a good time. But don't forget to look after your health.
Sagittarius:
You are gonna make all attempts to resolve a major issue that is now consuming your life. There's a good chance you'll neglect your social and even monetary duties to take care of this. Yet, you ought to be aware that haste will not result in a positive outcome. Endurance is essential in this situation.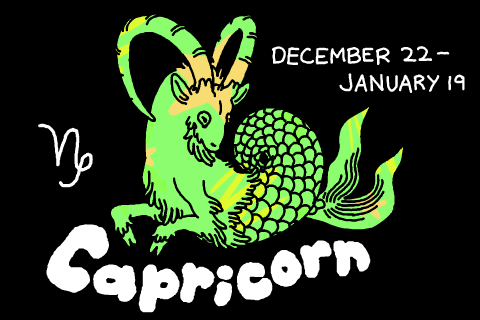 Capricorn:
You have a lot of energy and a positive attitude. Stuff that was hopeless for a few days doesn't look to be that hopeless today. Your attitude of strength and vigor will aid you in dealing with the circumstance. It's also a good day to communicate your passionate feelings, thoughts, and desires. If you go for what you really want, you're more likely to succeed.
Aquarius:
You have got a gifted and remarkable personality that would be highlighted in front of all today, including your supporters and detractors. Give heed to the recommendations of the previous ones and disregard the others. Your elders will be there to encourage you and would be able to help you refocus on some very important life objectives.
Pisces:
A senior citizen provides you with food for thought. Your strength has always been in organizing and prioritizing. Things would fall into place if you do your part. Keep your composure and tolerance. Somebody could pay you a visit today. Maintain a healthy lifestyle and set aside time to unwind. A significant financial agreement is in the works, which might result in a windfall profit for you.
Also Read: Most Unforgettable Zodiac Signs