Tuesday, 26th September Horoscope
Aries:
Your dithering and uncertainty have generated unnecessary chaos, and all of these concerns are now going to come to a head. Family and real estate affairs are coming to a head now, and you will receive correspondence about them. The old and unresolved business will now demand your attention, and you will be unable to go forward until these old chapters are closed.
Taurus:
Today you will have to put your faith in someone else. This person could be someone close to you, such as a friend or family member. He or she will assist you with a critical assignment that will have a huge impact on your future, but the key here is the faith that you will have to place in that individual. This will need you to take a leap of faith.
Gemini:
Today is one of those fortunate days when fortune shines on you. It has the capacity to transport you to places you've never imagined. Lady luck is with you in all your endeavors today. You understand that hard work leads to success. That small luck was absent in your situation, and with both hands in fortune, you may now do anything with your commitment.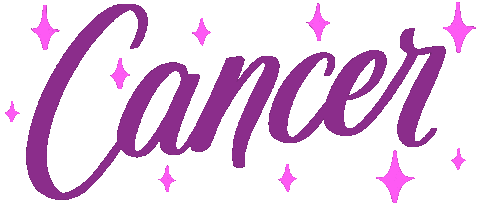 Cancer:
Certain critical planets are aligning in such a way that you will be given a once-in-a-lifetime opportunity to heal and make atonement. You will be able to admit to a previous wrong and make amends. You will be able to relieve a significant burden off your soul by doing so.
Leo:
You are eager to modify the things around you, but you need some time to think about whether they should be changed at all. While you will excel at the projects you choose, it is best if someone else chooses those projects for you. Today you will be filled with unwavering determination.
Virgo:
It is critical that you place complete trust in your logical thinking rather than instinct, which has proven to be untrustworthy. This is essential when dealing with someone close to you who may be plotting against you. Once you comprehend what your mind is telling you to do, you should not be afraid to take decisive action.
Libra:
You're eager to engage in the power game today, using both legal and illegal measures to accomplish your objectives. A burst of energy from the planets now may give you confidence after being besieged for a while. You can follow your intuition while making decisions, and no one will make fun of you for it.
Scorpio:
Do you still have that unfinished job? You'll complete it today. The day is destined for arduous physical labor. For the hard work, you should also benefit socially and monetarily. Avoid getting into any arguments with your loved ones today. The stars indicate that a dispute today will quickly rise to greater proportions.
Sagittarius:
Today has a tonne of action planned for you. Perhaps you're busy today. Do not harm people who have traveled a little distance with you in your rush. Be respectful and modest. Future possibilities are only around the corner. They will be drawn to you because of your good deeds. Develop your patience. The only constant is change, and it will take place for you as well.
Capricorn:
According to the planetary positions, you may currently encounter unforeseen obstacles in your path. There hasn't been anything to suggest otherwise, and you have been sailing along just fine lately. However, there will be hiccups and disruptions today that could have an impact on your attitude and productivity. Unexpected difficulties may cause your project to halt.
Aquarius:
Today, your intellect is quite active. You are a fountain of inspiration and ideas. You'll continually have fresh ideas for plans, and you'll find it quite simple to plan and carry them out. Your only issue today will be that you can experience mental overload due to the constant inflow of new thoughts. Additionally, you might motivate those close to you to exert themselves more.
Pisces:
Today you'll feel confident and trusting. You can end up confiding in someone who doesn't have your best interests at heart, which is a risk. Therefore, do your research before opening your heart to someone. Today is an excellent day to reach out with an olive branch if you and someone else have been at odds during the past few days, whether at work or at home.
Also Read: Who Are The Scorpio Best Friends?