Aries:
Even if the day seems like it will be full of fun, it would be wise to set aside some time in the morning to finish the duties that have been piling up. Additionally, make schedule adjustments and coordinate them with other family members and coworkers to avoid any future hiccups or misunderstandings. Today may potentially bring you some positive news.
Taurus:
Brighten up today. The stars indicate that you will be given a significant task. Today, you should make everyone around you smile since doing so will let luck pour in for you. However, refrain from lending money right now since you risk losing it permanently. Your health shouldn't be a problem at all.
Gemini:
The guiding principle of the day is honesty. The day is ideal for concentrating on the finer points of your business or on tedious activities that you may have been putting off recently. These tedious, repetitive duties may be difficult for you to undertake, but if you settle down to do them, they will be finished quickly. Expect the individuals who are closest to you to feel wonderful.
Cancer:
You're feeling whimsical right now. For you, role-playing and fantasy hold peculiar appeal. You can always find romance, and you can lead a whole dream life that you might one day be able to replicate in reality. And, you may rashly decide to pursue an impossibly idealistic goal in your professional or romantic life. You shouldn't, however, make any significant decisions right now.
Leo:
In a business meeting, some ongoing discussions will make progress. You are calm and collected right now. Your choices are the result of careful thought processes. There might be some beneficial changes to the workplace. You could run into an old friend. You could be both relaxed and agitated at home. Unmatched intellectual development will occur. Through positive news, loved ones might make your life happier.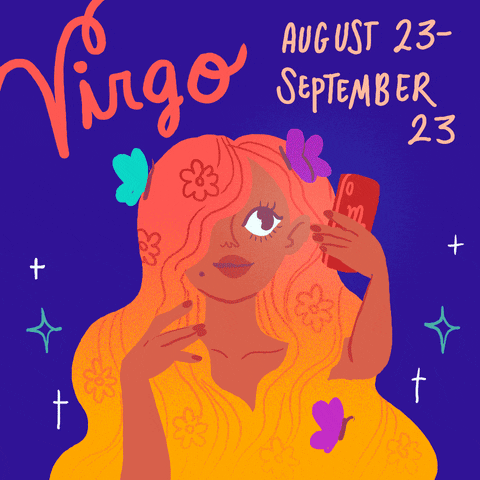 Virgo:
Being the first to act will ensure that you are given credit for your initiative. Just be careful not to push yourself too much or overwork some subjects that aren't that important. Don't harm someone by saying anything they don't like out loud! They could unintentionally irritate you without even being aware that they are doing it.
Libra:
Right now, your instinct is powerful and will provide you with sound advice no matter what you choose to do. Risk-taking and recreational gambling is both simple to do! Despite the fact that luck is on your side, you should hesitate before acting. You could feel emotionally charged. Old acquaintances and pals might reappear, giving you good vibes.
Scorpio:
The alignment of the stars today has made everything feel stronger. Love and hate will both be felt by you more intensely than before. You'll also get the chance to see what's preventing you from establishing a strong bond with your current buddies. It will be wise to wait to see if these sentiments last before acting on them and making a commitment.
Sagittarius:
Dealing with unknowable elements at this time won't seem comfortable to you. So, instead of attempting any new approaches, you will strive to adhere to the tried and true pathways. Today will bring you new options, but you are more likely to pick the one you are already familiar with than the one that appears to give higher benefits. Use this opportunity to finish any unfinished business.
Capricorn:
You will probably encounter a circumstance when you must respond really directly and proactively. Even if it could seem like a really challenging issue, you can handle it properly. You just need to establish yourself but don't be concerned. People will be impressed by your participation in resolving the situation after it is finished.
Aquarius:
Today may be the start of an odd partnership for you. It will provide you with romance, thrills, and adventure, but it is yet unclear if it will be effective in its mission. Support and assistance may come from an unanticipated source. But this chance will only be available for a short while. You must thus act quickly and wisely.
Pisces:
You'll be feeling the need to adjust today. You will win the respect of everyone with your readiness to compromise via reasoned dialogue and meet them halfway. Any issue will be swiftly resolved by you. Along with ensuring that every occasion goes off without a hitch, you are also concerned with ensuring that you and your surroundings are both beautiful.
Also Read: Male Toxic Zodiac Signs Ranked From Most To Least