Thursday, 25th November Horoscope
Aries:
Incidents occur rapidly nowadays, and you must be prepared to deal with the unanticipated. You'll be pushed in different directions, but your optimism would be your ally. You'll come up with unique and innovative ideas that will pay off in the long term. Make a strategy that includes your dear ones. Today you would meet a significant individual.
Taurus:
Interaction with a person of power who can have a short impact on people 's lives is the highlight of the day. You might even come into contact with someone or find yourself in a position where you are placed against someone who holds a different viewpoint. You must be able to absorb constructive criticism and remain firm in your convictions without becoming obnoxious.
Gemini:
You appear to be moving away from your old ideals and toward new ones. Don't really hold different views today; this would negatively effect your overall perception. When making any decisions, evaluate yourself by thinking about what you really desire. It's a good time to acquire a new car and other resources to meet your apartment's requirements.
Cancer:
You've certainly felt forgotten in recent times, but today you'll command everyone's attention. You'll be the centre of attention, and you'll probably justify it by rising to the situation. This could be due to the rise of a new acquaintance, the comeback of an old one, or a work-related circumstance.
Leo:
You've gained a strong sense of dedication. You may have to fulfil certain family responsibilities, and you'll do so admirably. To meet the obstacles in your life, you would be sharpening all of your skills and drawing on your secret resources right now. The voyage will most certainly be difficult, but you will cherish every minute of it.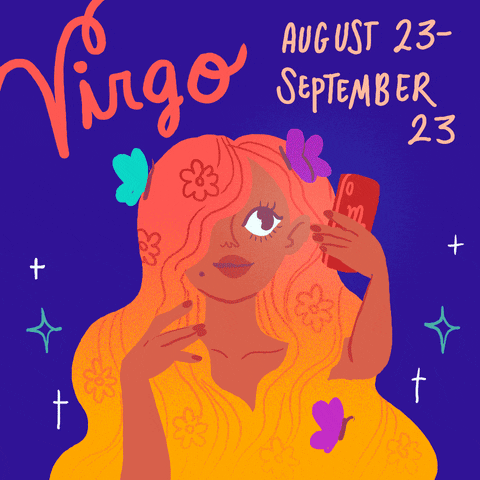 Virgo:
For the past several days, you've been working on a significant project. Today, you'll start to comprehend just how much you've taken on, which may be scary. Returning is, however, not an option. You must proceed with confidence, and you will quickly realise that, while the task has proven to be more hard than you anticipated, it is far from impossible.
Libra:
You will feel compelled to do something to please people today. You would be able to make powerful and definite decisions, and your sense of timing will be unwavering at this time. You would then be able to pay off your previous debts and responsibilities. Because of your rapid thinking, you may be able to assist somebody near to you.
Scorpio:
Today you have a lot of creativity. You might have the opportunity to go on field trips at work. Today is the day for you to show off your passionate side. It's a day to let go for a little while. You must also demonstrate your ability to work in a realistic manner. You also exude a positive attitude toward your co-workers. Take a look in your inbox. It's possible that an important message is waiting for you.
Sagittarius:
You must reclaim control of your life. It's time to quit caring about what other people think and say. Rather, you should engage in some self-examination so that you may better understand your own wants and desires and arrive at a rational conclusion. Take care, though, that your choice does not harm somebody who is emotionally dependent on you.
Capricorn:
At this time, your instinct is strong and would provide you with sound advice in whatever you undertake. You could even gamble for pleasure and take risks. Your fortune is on your side, but you should think twice before taking a risk. It's possible that you'll feel a surge of emotions. It's possible that old friends and acquaintances will resurface, bringing you good vibes.
Aquarius:
You should be more adaptable, but today you're more inclined to dig in your heels and unwilling to listen to rational thinking or sound advise. Your stiffness would almost certainly cause some strain at work and at home. The best way to avoid this is to keep an open mind and listening to what others have to offer.
Pisces:
Give your real thoughts a voice, but don't raise your voice. Rather than trying to wipe away the old dirt, concentrate on what has to be perfected to bring about change. Avoiding problems with individuals you live with instead of trying to resolve them is a better choice right now.
Also Read: Know how you will fall in love According to your zodiac sign