Aries:
Today, you might well be bombarded with a lot of misconceptions. Listening to and being persuaded by others is preferable to relying on your own judgement and reasoning. You're more likely to make the optimal decision if you try to locate the facts at your own pace and in your own manner. A very much vacation is on the horizon.
Taurus:
What is about to occur could simply be predicted. You also have an outgoing personality and excellent communication abilities. So simply work hard to achieve your goals! Avoid getting into any arguments with aggressive persons who are always looking for faults.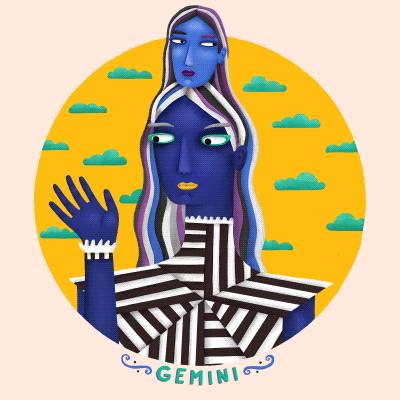 Gemini:
You may easily put everything together right now and expand your life. Keep your concentration and direct all of your efforts on it. Simply avoid saying anything that could lead to an emotional meltdown. Those who're already in business might well be able to extend or renovate their existing locations.
Cancer:
You will receive some unexpectedly pleasant news. It could be linked to your professional or personal life, but it will benefit you financially. It would also show you the way to similar sorts' potential gains. You'll be in a good mood, and you'll spread positivity and joy to everybody around you. Enjoy your time with loved ones.
Leo:
You'll be in a mood to adapt today. Your desire to meet people halfway and reach an agreement via rational debate will win you favor with everyone. You will be able to promptly resolve any dilemma. You're also concerned with enhancing your appearance and surroundings, as well as ensuring that every occasion runs smoothly.
Virgo:
Romance is in the atmosphere for you today, according to the stars. Keep your focus peeled for the man or lady of your dreams. However, identifying the dream person will be difficult since he or she will arrive in an unusual package. You're more likely to receive a present from an unlikely source today. Overall, the day will be quite interesting.
Libra:
This is an excellent day for starting something new. If you've been thinking about changing jobs or careers, switching employers, or even starting a new relationship, today is the day to do it. Take a chance, even if it looks hazardous; it will most likely come out amazing and be just what you required.
Scorpio:
A sensation of dissatisfaction that has plagued you for a long time will finally start to dissipate. You'll know immediately when you've found your calling in life and can follow it to realize your goals. You'll be able to see what changes need to be made in order to improve both your health and your career.
Sagittarius:
Today is the day of choice. For the past week, you've been concerned about a number of difficulties. But, you must make a decision today that may appear difficult at first. Your heart will lead you to the correct path. Follow your heart and think about what you want to accomplish rather than what you have to do. This would be advantageous to you in the long haul.
Capricorn:
Someone who has been around you for a long time but who you have never given much thought to will suddenly begin to play a significant role in your mind. It's more than just a blossoming romance. It's more likely to leave you feeling overpowered because it's a meeting of mind and spirit. Take your time getting used to the concept, since this individual is here to stay.
Aquarius:
You enjoy meeting real and honest people. However, nowadays you might come across folks who hide their true selves. So try to see right through their act. Time may force you to make rapid decisions. Consider your options carefully before making a decision, and postpone all other plans till the decision is made.
Pisces:
It's a fantastic day for you. Your efforts may be rewarded financially. You'll be tempted to acquire the best possible utilities for your loved ones! Just make sure you don't use up the full amount without storing some. Today is a good day to spend quality time with your lover because the encounter would be intense.
Also Read: How Many Partners Will You Have According To Your Zodiac Sign?