Aries:
You must reclaim control of your life. It is indeed time to quit caring about what other others think and say. Rather, you should engage in some self-examination so that you may better understand your own wants and desires and arrive at a rational conclusion. Start taking care, though, that your choice does not harm somebody who is emotionally dependent upon you.
Taurus:
You should expect a lot of support and acknowledgement from those around you. You've regained your energy and positivity, and you're eager to take on new challenges. You haven't lost your capacity to recognise and evaluate a solid project, though. As a result, you'll be more inclined to invest in specific enterprises that are expected to pay off well in the future.
Gemini:
Today will be a really creative day for you. You enjoy all things lovely and wish to make something lovely. This is an exceptionally good day for artists. It is, nevertheless, vital to finish the projects that you begin today. It's not uncommon to feel deflated following a burst of creativity, and it might leave you feeling unhappy and hollow for no obvious cause.
Cancer:
You're a terrific judge and an excellent analyst. This attitude of hers would earn you a lot of admiration today. People would look up to you because of your ability to act professionally and complete tasks on time! You can get unexpected news that requires you to travel to the most perilous places on the planet. Don't worry, it'll just take a few minutes.
Leo:
For a long time, life has been dull and uninteresting. Try to add a little adventure to your life. It could be a trip to your favorite vacation place or some adventurous activities. Remove oneself from social and personal activities for a period of time in order to complete particular tasks that require your undivided focus.
Virgo:
You would be apprehensive about dealing with unknown variables right now. As a result, you'll try to adhere to the tried-and-true paths rather than taking any risks. Today you would be presented with new chances, but you are more likely to choose one that you are already familiar with instead of one that appears to give better rewards. Now is the moment to finish your old work.
Libra:
Today you're feeling disorganized and chaotic. Today, your ideas are likely to travel in a variety of directions. As a result, you would be unable to complete any job today. You must concentrate. Try some mental exercises and avoid consulting others because inconsistent advice will just add to your confusion.
Scorpio:
The circumstances that are unfolding around you, as well as the many seemingly contradicting information that is coming your way, have left you perplexed. Right now, your best guide is your own internal voice. You would learn a lot about yourself and the path you want your life to follow if you follow your intuition and do what they urge you to do.
Sagittarius:
You've set an unrealistic goal for yourself, and you'll be working more and harder to meet it. It would be tough to achieve your aim, which may cause disappointment. Before you set your goals, you must first understand your own abilities. It is not the right moment to make any important decisions.
Capricorn:
Right now, time appears to be crawling for you. But be patient and maintain your enthusiasm. Nevertheless, for the sake of commitment or a close bond, you might well be compelled to set aside your personal aspirations. Now is the time to avoid misunderstandings and disagreements with your mate. So don't be concerned; with effective management, you would be able to complete both of your tasks.
Aquarius:
This is the greatest moment to prune your life's deadwood. You've been clinging to a job you don't like out of a feeling of responsibility or powerlessness. You were having trouble getting out of this position, but today you would be able to summon the inner strength to take the final step. Some event would also assist you in this.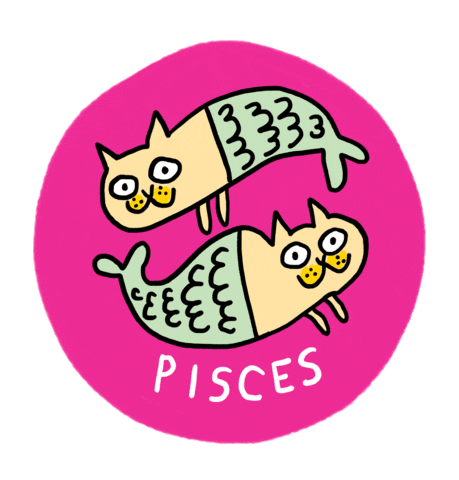 Pisces:
You'll be juggling a variety of matters today, all of which are critical. Schedules can be particularly challenging, and you may find yourself feeling frazzled. Furthermore, you will almost certainly become aware of some schemes that appear to be well outside the box. You might feel torn and say or do something you'll come to regret later.
Also Read: Zodiac Signs That Are Most Fluent In Sarcasm