Saturday, 24th September Horoscope
Aries:
You'll have plenty of chances to finish your unfinished assignment on time. Any more issues that may arise will be fixed promptly, so stop worrying about them. Make the most of the day if you can because everything you do will be successful and beneficial today. You might be looking for sound counsel from a loved one.
Taurus:
Everyone you interact with today will receive love and affection from you! By the end of the day, someone might be moved by your kindness and reveal his or her emotions to you. Even though you are still thinking about painful situations, now is the moment to let go of all the negativity and resentments you have been hanging onto for so long.
Gemini:
Spending time with your family is especially advantageous today. Visit your parents or siblings for a period of bonding, or spend some quiet time with your partner. Participate in an enjoyable activity with your kids. Put your worries about job pressure today, even if they threaten to get in the way of your enjoyment of your family. What you can learn from these family meetings might surprise you.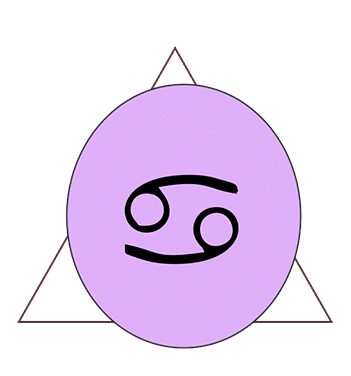 Cancer:
You may have felt ignored recently, but today you will attract everyone's attention. You will be the center of attention, and you'll prove it by rising to the challenge with ease. This may be connected to a new friend's appearance, an old friend's return, or a predicament at work.
Leo:
Although you have a lot of friends thanks to your outgoing personality, not all of them are trustworthy. Before you decide to put your trust in a buddy today, you should dig a little further. You have excellent judgment today and are likely to formulate intricate plans that you can carry out flawlessly. Today, complete any unresolved business to reduce backlogs.
Virgo:
The alignment of the stars today has made everything feel stronger. Love and hate will both be felt by you more intensely than before. You'll also get the chance to see what's preventing you from establishing a strong bond with your current buddies. It will be wise to wait to see if these sentiments last before acting on them and making a commitment.
Libra:
Today are likely to experience mood swings, and even you won't be able to pinpoint the source of your anxiety or how to resolve the matter. Others will be perplexed by your inconsistent behavior and response. Remember to always be honest, though, as that will be the only thing that will enable you to succeed. Take it easy today and limit yourself to being an observer.
Scorpio:
You can have a few important conversations with your family members. Try to talk to others in a loving and compassionate way. Instead of pushing yourself too far, just leave the situation if you can't manage it. If you want to brighten your mood, go to nighttime parties. You will profit from concentrating on spiritual and religious issues.
Sagittarius:
Your day will be made with good news. You spent a lot of time working toward something significant, and today it will pay off. A group outing with coworkers is suggested. You'll have fun and enjoy yourself. You might make a financial choice that will help you in the long run. Today, you're welcome to visit holy locations.
Capricorn:
Someone close to you might try to use your ideas to further their own career. So be cautious when discussing new concepts with others. At this time, you must keep a close watch on your own interests. Even if you have known your coworkers for a long time, avoid sharing expertise with them. Having patience throughout this time will enable you to identify your actual supporters.
Aquarius:
The time is right for you to showcase your skills. People close to you could be surprised by your tendency to act more assertively or aggressively than usual. They'll lose their sense of equilibrium and probably have to change their minds about you. This element of surprise can give you the edge you sorely need. Use this to its greatest potential without fail.
Pisces:
You can feel sentimental today about some matters that call for your practicality. Use objectivity to distinguish between what you want and what is best for you! You might experience internal emotional turmoil that gives you the motivation you need to transcend boundaries. Before doing this, let everyone know about it!