Aries:
Your procrastination and indecision have wreaked havoc, and all of these problems are about to explode. Family troubles and real estate matters are coming to a head now, and you'll be receiving mail about them. Old and unfinished business would then demand your attention, and you won't be able to go on until these old chapters are closed.
Taurus:
You're in a rash mood right now. You have a tendency to rush into undertakings without considering them through, which can lead to unneeded troubles at work and at home. Try to keep a level head, even if it seems impossible right now. Numerous possibilities would present themselves at the same time, and you must decide which ones are best for you.
Gemini:
Profession-related issues would be resolved. However, no aggressive action, whether verbal or written, should be taken until then. Those who are dealing with personal challenges should make time for their loved ones. Take care of your health because you have been neglecting it for a long time.
Cancer:
There is just so much going on around you that it is consuming your time and attention. Do not waste your time on insignificant issues. Focus instead, and only then will you feel a surge of free-spirited energy. You would find gold in your life if you find that. Do not be afraid. Examine the situation thoroughly and take action before it is too late. Prioritization is the key to your success.
Leo:
You're eager to modify matters around you, but you'll need some time to think about whether they need to be changed at all. While you will excel at the projects you choose, it is preferable to have someone else select those projects for you. Today you would be driven by a single-minded desire.
Virgo:
Don't allow sluggishness ruin your day. The day will go more easily if you summon your natural creative energy. In your private life, as well as your health, you must try to restore harmony and balance. Ignore the distractions surrounding you and focus instead on the tasks where you can make a tangible contribution.
Libra:
Interaction with an individual of power who can have a long-term impact on your life is the pinnacle of the day. You might even come into contact with someone or find yourself in a position where you are placed against someone who holds a different viewpoint. You must be able to accept constructive criticism while being firm in your convictions.
Scorpio:
You'll be paying close attention to details today. You are likely to engage in extensive project planning and will be meticulous in your approach. And, you are feeling highly productive, and this will show in your work. You will also receive praise for this. Every element of your day will be marked by a burst of inventiveness.
Sagittarius:
If you form a relationship today, you will fare much better both at home and at business. Individual attempts may hit difficulties that are difficult to explain and resolve. Working together would go a long way toward removing these roadblocks. Collaboration and teamwork would ensure your success in any endeavor.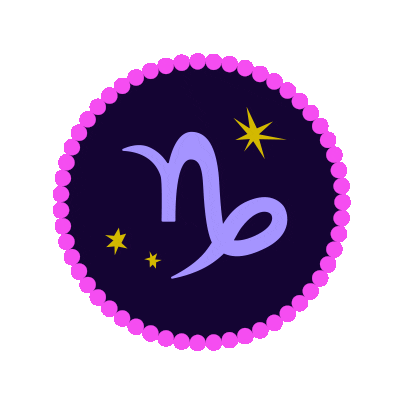 Capricorn:
You have a logical thought process and a sharp tongue. However, due to your insecure disposition, this aptitude of yours may suffer today. Instead of fighting the current, try to go with it. Experience would teach you far more valuable lessons than your ego can possibly provide. Afterward, you would feel at ease and confident.
Aquarius:
You're going to make every attempt to resolve a major issue that is now consuming your life. It's likely that you'll neglect your social and even financial duties in order to deal with this. However, you should be aware that hurrying will not result in a positive outcome. Patience is essential in this situation.
Pisces:
Today you're humble, and you may observe selfless service. You're on the receiving end of things. To please others, you may give up your time, space, cash, or even food. People will admire what you've done. Keep an eye on your threshold. Pay close attention to your kids. They might be susceptible to infection. Spend time at home and consume healthily prepared foods.
Also Read: Sweet Zodiac Signs Who Hide Their Dark Side