Aries:
Today, your intellect is quite active. You are a fountain of inspiration and ideas. You'll continually have fresh ideas for plans, and you'll find it quite simple to plan and carry them out. Your only issue today will be that you can experience mental overload due to the constant inflow of new thoughts. Additionally, you might motivate those close to you to exert themselves more.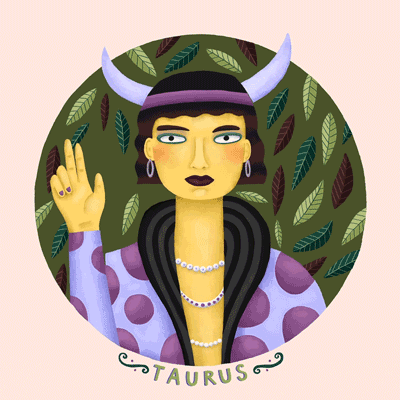 Taurus:
According to the stars, love is in the air for you right now. Keep an open mind because you might run into the person of your dreams. The dream individual will come in an odd package, making it difficult to identify. Additionally, you have a chance of getting a present from an unlikely source today. The day will be generally quite eventful.
Gemini:
During the day, minor annoyances and arguments are likely to occur. Today, it's critical that you set aside the trivial concerns. Otherwise, you'll merely be upsetting your own sense of tranquility. Try to talk to someone about your issues because doing so can help you feel much better. Planning solitary activities today may be advantageous.
Cancer:
It might be a day for reflection and reexamination of your values. You can be critical of your partner and yourself for previous choices. However, you still want to treat your spouse extremely kindly, and you anticipate receiving the same treatment in return. When old ideas don't seem to be working as well as they once did, there is absolutely no harm in adopting new ideas.
Leo:
You are in an unusual hurry today. You must take your time because rushing to complete all of your tasks quickly will lead to blunders for which you risk being criticized. Remain calm. Pay closer attention to your words and actions. To finish your assignment successfully, you must exercise caution and pay closer attention to details.
Virgo
You'll become friends with someone you believe to be really entertaining. The vibrant chats will cause the day to end shortly. Use this as a chance to pick his brain and get inspired by him. Your ability to gain insight into the minds of others will also be helpful. If you wish to go with your family, try to volunteer when arranging travel arrangements.
Libra:
Today is likely to experience mood swings, and even you won't be able to pinpoint the source of your anxiety or how to resolve the matter. Others will be perplexed by your inconsistent behavior and response. Remember to always be honest, though, as that will be the only thing that will enable you to succeed. Take it easy today and limit yourself to being a spectator.
Scorpio:
Your day will be made with good news. You spent a lot of time working toward something significant, and today it will pay off. A group outing with coworkers is suggested. You'll have fun and enjoy yourself. You might make a financial choice that will help you in the long run. Today, you're welcome to visit holy locations.
Sagittarius:
Today, your attitude is one of dominance. You want to take the initiative and show that you are in charge. You must watch out not to use your weight carelessly. And, you could inadvertently step on someone's toes. Even though you believe you are more knowledgeable and capable of managing the situation, you should still strive for cooperation and harmony when working on any project.
Capricorn:
Serious unforeseen charges are anticipated today. You might purchase something that appeals to your taste but you don't need it, which could have a significant negative impact on your money. You'll have a very boring day if you can restrain your impulse to spend money. Today, you might learn about some money scams.
Aquarius:
You can think on multiple levels thanks to your inner power. Any topic can be viewed from many angles. Your assessment of your friends and peers is accurate. In situations where logical thought is not an option, trust your gut. Now is the time to discover your hidden potential. Avoid getting into confrontations since they could lead to issues for you afterward.
Pisces:
Today's interaction will be important for you. This might come off as a conflict or something more subdued. Whatever it is, though, it will give you much to think about and keep you busy for the majority of the day. Distractions today will not be tolerated. You must understand, though, that dwelling on this occurrence won't be very helpful.