Friday, 24th February Horoscope
Aries:
There could be someone at work silently working against you. You have been suspecting a lot of people, but today you will receive the strongest evidence as to who is trying to hurt you. Be cautious when approaching this person. Having this knowledge has given you a significant advantage that you can utilize to completely destroy your foes.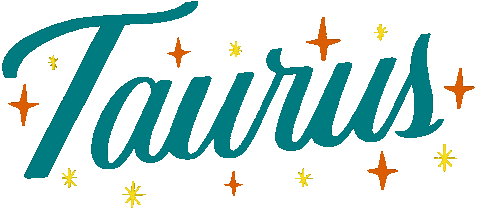 Taurus:
Today are likely to experience mood swings, and even you won't be able to pinpoint the source of your anxiety or how to resolve the matter. Others will be perplexed by your inconsistent behavior and response. Remember to always be honest, though, as that will be the only thing that will enable you to succeed. Take it easy today and limit yourself to being an observer.
Gemini:
It's time to get organized because you've been keeping a very busy schedule lately. Although today will be quite laid back, you should use this time to organize your affairs. If not, things will most likely get much more chaotic in the days to come, and you will probably start to feel anxious as things start to spiral out of control.
Cancer:
The time of day is very favorable for beginning something new. This day is ideal if you've been thinking of changing your work, your career, your company, or perhaps starting a new relationship. Even if a decision appears hazardous, go for it since it probably will work out well and be exactly what you wanted to do.
Leo:
Your head is rational, and your tongue is sharp. But, because of your tendency to be insecure, your talent may suffer today. Attempt to follow the current rather than fighting it as you always do. The gratification of your ego will never be able to replace the valuable lessons that experience will impart to you. Later, when you'll feel more at ease and confident.
Virgo:
Your main tool today is communication. To a close friend or family member, you might open up. You've been having problems for a while now. You should express your rage and dissatisfaction today. The discussion may lead to a resolution. Never forget that giving you all will benefit you. You have a treat in store for you at the conclusion of the day.
Libra:
You can consider making lifestyle adjustments that could create a balance between your employment and wellness. You can email one of your close friends to inquire about the answer to the identical problem. Your comfort will be improved by these improvements. By surrounding yourself with the correct people, you can learn what the various goals' purposes are.
Scorpio:
Your time and attention are being devoured by all the activities going on around you. Don't waste your time on unimportant things. Instead, focus, and only then will you experience a burst of passionate energy. You will find gold in your life if you discover that. Do not be afraid. Before it's too late, take a close look and take action. Your ability to prioritize is the key to your success.
Sagittarius:
You have a busy day ahead of you. Many appointments will start to swell. Despite your best efforts, it's likely that you won't complete all of your obligations on time. This might cause tension. In order to complete your work, don't be afraid to ask for and accept assistance. If you don't, you might not be able to finish them in time.
Capricorn:
You have a positive outlook and are energized. Things that were hopeless for the previous few days don't seem as hopeless today. Your attitude will give you the strength and vitality you need to handle the circumstance. The day is also favorable for making forceful declarations of your beliefs, ideals, and ambitions. You're more likely to succeed if you pursue your true desires.
Aquarius:
For the previous few days, you have been organizing something significant. You'll start to realize what you've committed to today, and this realization can intimidate you. Going back, however, is not an option. You must move forward with confidence, and you will soon realize that even though the task has proven to be harder than you anticipated, it is still not insurmountable.
Pisces:
You have a lot of energy and are prepared to work extremely hard today. Your positive energy flow will even have an impact on others, energizing them to work more on your team. Even at home, you will take on many more duties than you often do, gratifying people who are close to you. So make sure that this pattern continues and that you do not exhaust yourself.
Also Read: Why do people love you, According to your zodiac sign?