Sunday, 22nd January Horoscope
Aries:
Now is the ideal moment to put your imaginative ideas into practice and broaden your thinking. Enroll in academic programs or professional training to give yourself an advantage over the competition. However, as you work to achieve the same, you can have some financial issues.
Taurus:
Now, new energy will start to influence your life. You'll find that juggling family and work obligations have suddenly become very simple. Your activities will be characterized by an exceptional level of confidence, and all your hesitations will vanish. Additionally, you will be able to settle any ambivalence you may have toward individuals who are close to you, both at work and in your home.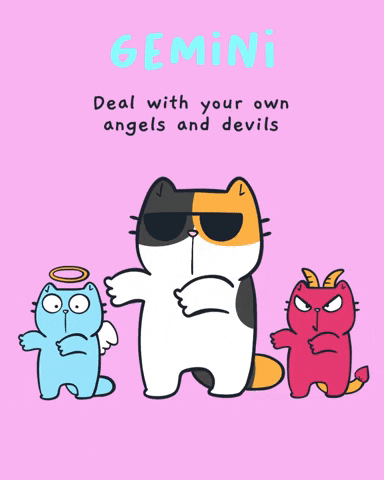 Gemini:
You will be given a once-in-a-lifetime chance to get past your past mistakes and make atonement as a result of the alignment of many important planets. And, you would be able to atone for any wrongs you had committed in the past by coming clean about them. You will be able to free your soul of a heavy load by doing this.
Cancer:
Today, introspection is crucial. Even when everything goes according to plan for you, you could have discontentment or unease that you are unable to communicate. The best approach to deal with this unease is to engage in a quiet process of reflection that can help you better understand yourself and identify a workable solution.
Leo:
The keywords today are relaxation and rest. It's time to reward yourself for the past several days of hard work that you put into yourself. Don't organize a huge party. Instead, spend the day in solitude thinking. You may feel more fulfilled today if you express your emotions to a loved someone.
Virgo:
Spending time with your family is especially advantageous today. Visit your parents or siblings for a period of bonding, or spend some quiet time with your partner. Participate in an enjoyable activity with your kids. Put your worries about job pressure today, even if they threaten to get in the way of your enjoyment of your family. What you can learn from these family meetings might surprise you.
Libra:
You've been experiencing a sense of being pushed in numerous directions and being unable to make a decision. Today, these pulls will be considerably stronger, making it even harder to make a choice. You should use caution while making decisions today since your common sense may be clouded by emotions or other outside influences. It is best to defer making crucial judgements.
Scorpio:
You need to interact with others now more than ever, according to cards! By engaging in job that requires communication with people, you wish to change your lifestyle and career. Try to complete everything you have set out to do! Whatever you choose to accomplish, you can keep a laser-like focus as long as you don't overdo it.
Sagittarius:
Although you have a lot of friends thanks to your outgoing personality, not all of them are trustworthy. Before you decide to put your trust in a buddy today, you should dig a little further. You have excellent judgement today and are likely to formulate intricate plans that you can carry out flawlessly. Today, complete up any unfinished business to reduce long delays.
Capricorn:
Genuine and honest folks are wonderful to meet. However, it's possible to run upon people nowadays who hide their true selves. So train yourself to spot through their facade. You can be required by time to make decisions rapidly. Consider your options carefully before making a decision, and you must postpone all other plans until you are done.
Aquarius:
You feel like the day is asking a lot of you. You cannot afford to rely on others for even the most menial tasks or leave anything to chance. The day will however come to an end with some fantastic news, possibly rewarding you for your tireless efforts.
Pisces:
One of your lucky days, when fortune favours you, is today. It might lead you to destinations you had never imagined. Lady Luck is on your side in all your undertakings today. You are aware that success only comes to those who work hard. You didn't have the slightest bit of luck, but now that you do, you can do anything with hard work and determination.
Also Read: Straightforward Zodiac Signs In Astrology