Tuesday, 21st November Horoscope
Aries:
You have a talented and impressive personality that will be highlighted in front of everyone today, including both your supporters and your detractors! Pay attention to the previous advice and disregard the rest. Your elders will be there to assist you and will help you refocus on some very important goals in your life.
Taurus:
Take some time alone to think about what you actually want from life. The previous few days have been really stressful. As a result, you should reconsider your life goals and how your activities affect your personal life as well as your relationships. Travel is suggested, however, it is preferable to have a quiet vacation rather than a hurricane tour of thrills and action.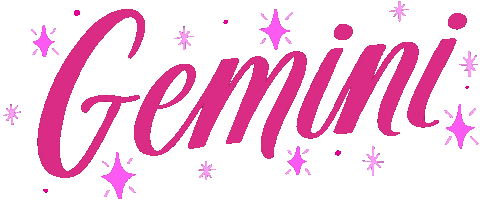 Gemini:
Today you will complete a profitable transaction, preferably one involving real estate. Positive thought is your true strength, and you must capitalize on it. Someone close to you will foster this trait. You will be able to appreciate life's joys while also witnessing spiritual growth. New insights will aid your success.
Cancer:
This is the time to put your best effort into what you believe, and you will soon receive bountiful results. You've been experimenting with a few concepts recently. You must now carry them out, which will need your full focus. Though it will be a busy period, the rewards will arrive quickly and exceed your expectations.
Leo:
Today, as you allow your ego to act and think, it has you in its grip. As a result, you may disagree with someone in authority. If you're looking for a unique way to express yourself, this is the place to be. A word of advice: today, pay attention to your intuition. Be diplomatic and tactful.
Virgo:
Your personal and professional life will undergo some abrupt changes. This will make you feel anxious and insecure. Do not feel this way, and relax! Just go with the flow since these adjustments are for your own good only. The issue may deteriorate further if someone attempts to exact revenge on you.
Libra:
Today may bring you new friends and new excavations! Continue to believe in yourself like you have always done. This will assist you in achieving whatever goals you are passionate about. It's a great time to establish plans for the future, but keep your finances in check. Spend only where necessary!
Scorpio:
It is past time for you to take a break from your hectic routine and take a step back to assess your surroundings and your condition. You've been hurrying about to meet your many obligations. Now that you've done everything you can, it's time to unwind and enjoy the benefits of your planning and hard work.
Sagittarius:
Try to seize situations that allow you to think and replicate it in your own unique style. You are quite enthusiastic about all of this. Changes at home are quite expected; perhaps you are relocating to a different location in quest of greater peace and better prospects for progress.
Capricorn:
Today you will have to put your faith in someone else. This person could be someone close to you, such as a friend or family member. He or she will assist you with a critical assignment that will have a huge impact on your future, but the key here is the faith that you will have to place in that individual. This will need you to take a leap of faith.
Aquarius:
You could go on an unanticipated adventurous journey. It could be within the city or just a short distance away. But the point is to have a good time, which you will undoubtedly do. You may be able to reconcile your differences with someone near to your heart. It was pending for long but when you get face to face, you may desire to let go the past.
Pisces:
It's a fantastic day for you. Your efforts may be rewarded financially. You will be tempted to get the best utilities for your loved ones! Just be cautious not to spend the full cash without conserving some of it! Today is a good day to spend time with your lover because the encounter will be really passionate.
Also Read: Most Anxious Zodiac Signs