Wednesday, 21st June Horoscope
Aries:
The guiding principle of the day is honesty. The day is ideal for concentrating on the finer points of your business or on tedious activities that you may have been putting off recently. These tedious, repetitive duties may be difficult for you to undertake, but if you settle down to do them, they will be finished quickly. Expect the individuals who are closest to you to feel wonderful.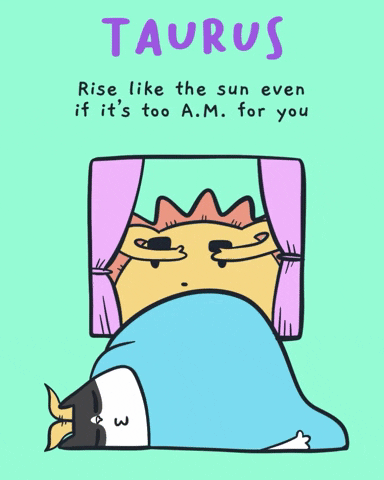 Taurus:
Every interaction you have right now is marked by a rush of vigor and purpose. Your conversations will get much better, and you might even meet someone who changes your life for the better monetarily or spiritually. You will have a deeper understanding of your own character, which will aid in determining the course of your life. You should make the most of this chance because knowing yourself can assist in resolving many of your present difficulties.
Gemini:
You'll probably spend a lot of money on things like furniture, clothing, and cosmetics. You will be able to cut back on your expenditures, nevertheless, without going overboard. Additionally, you might present someone you care about pricey items, which they will undoubtedly appreciate. But for your actions to matter more, you must express your emotions in words.
Cancer:
The best instructor is experienced, therefore you should use it to your advantage right now. Keep in mind the lessons learned from the past to avoid suffering in the future. Try to assist those in need, whether they are young or old. No matter how far you stray off the path, doing this will help you stay on it.
Leo:
You have a busy day ahead of you. Numerous appointments will start to swell. Despite your best efforts, it's likely that you won't complete all of your obligations on time. This might cause tension. In order to complete your work, don't be afraid to ask for and accept assistance. If you don't, you might not be able to finish them in time.
Virgo:
Today, you could be emotionally and financially exposed. However, if you keep your distance from those who are attempting to draw you into events for their own advantage, you may simply protect your interests. Just rest for the day and mend any wounds that may reopen as a result of thinking back on the past.
Libra:
Recently, there have been many ups and downs in life. But you'll soon get rid of all of these. Continue to be upbeat as usual, and things will turn out better. It's excellent that people may ask for your assistance because being busy will help you forget all of your troubles.
Scorpio:
Today might be a good day to start some new friendships and digs! Continue to have faith in yourself like you have in the past. This will enable you to accomplish all of your deeply-held objectives. The moment is right to start making plans for the future, but set financial limits for yourself. Only spend where necessary!
Sagittarius:
You may have a good day, but there's a risk you'll finish up getting preoccupied with something unimportant. This may be really true, but the way you go about it risks upsetting a period of harmony and calm at home or at work. It's time to focus on the big picture and dismiss the details.
Capricorn:
Today will bring up a challenging unexpected chore, but don't be concerned. You'll manage it superbly and quickly win everyone's admiration. It can be a number of unexpected visitors or a last-minute project from your supervisor. No matter what the circumstance, you will be able to draw on your reserve and perform well.
Aquarius:
You put a lot of time and work into a project, and it will now begin to pay off. The combination of perseverance, tenacity, and long-term planning has proven successful. You've been considering some renovations as well, but your limited budget has prevented you. You'll think of innovative ways to complete all of these duties today while staying within your means.
Pisces:
You can learn a lot from the elderly. You've always been good at prioritizing and planning. Everything will fall into place if you do your part. Keep your composure and exercise patience. You might receive a visit today. Take care of your health and schedule some downtime. A significant financial agreement that could bring you a windfall profit is on the way.
Also Read: 6 Zodiac Signs Who Can't Handle Truth