Aries:
Today is likely to bring you a major idea, so don't dismiss it out of hand just because it appears far-fetched. Today is the day to aim high and think broadly. If you carefully examine the barriers to your strategy, you'll quickly discover that the barrier itself will offer advice on how to overcome them.
Taurus:
Although your overly-sensitive nature aids the helpless, there are instances when it might choke you in a humiliating circumstance. To get out of this dilemma, ask your spouse for assistance. It's time to have some private, confidential communication. Gains in money are almost certainly achievable but avoid gambling. Be careful how you say things to avoid upsetting a dear one.
Gemini:
Despite the fact that you are feeling a little overburdened by your obligations, there will be no break in the action. The greatest thing you can do is to stop whining and start working on your chores. You'll be released more quickly the sooner you finish them. This does not, however, imply that you should carelessly complete them. Give your all, and the future will undoubtedly be kind to you.
Cancer:
Today will be a peaceful day at home, with conflicts taking a backseat. So gather your loved ones and share the happiness. You need to develop new coping mechanisms for the frustration that tends to build up over time for a variety of reasons. You'll discover a solution thanks to your insight.
Leo:
Your efforts in both your personal and professional lives are now bearing fruit. You're likely to have huge success due to the momentum that will develop. Your bosses will take note of your efforts and resourcefulness, and in the process, you will win over some ardent followers. Today, your adversaries will be defenseless.
Virgo:
For the previous few days, you have been organizing something significant. You'll start to realize what you've committed to today, and this realization can intimidate you. Heading back, however, is not an option. You must move forward with confidence, and you will soon realize that even if the work has proven to be harder than you anticipated, it is still not insurmountable.
Libra:
Being sincere with yourself is the one course of action that will always work for you. Don't be afraid to choose what you enjoy instead of sacrificing it just for the sake of others. Just give all the items you are attempting to decide between a priority so you don't become overwhelmed trying to decide where to start!
Scorpio:
Spending time with your family is very advantageous today. Visit your parents or siblings for a period of bonding, or spend some quiet time with your partner. Participate in an enjoyable activity with your kids. Put your worries about job pressure today, even if they threaten to come in the way of your enjoyment of your family. What you may learn from these family meetings might surprise you.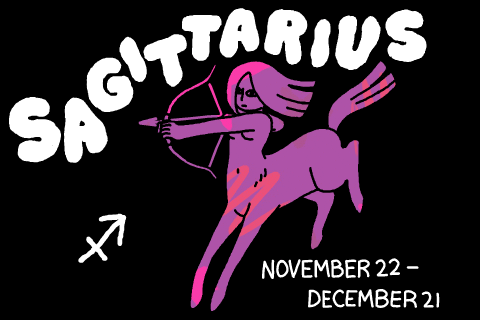 Sagittarius:
You intend to pursue further education, and you will now be inundated with offers from esteemed universities, some of which may even provide you with financial aid. Just be cautious while gathering information and making advance plans. Additionally, somebody is attempting to take advantage of you.
Capricorn:
You should expect some abrupt adjustments in both your personal and professional life. You'll feel uneasy and concerned as a result. Don't feel that way, and calm down. Accept the modifications as necessary because they are only for your own benefit. When somebody tries to get revenge on you because they are unhappy with you, things might become worse.
Aquarius:
You've been exposed to a lot of different things throughout life! Just be ready to handle any obstacles that come your way. Be prepared to respond to any questions with an explanation. Your efforts will be fruitful and establish the groundwork for further advancement. In the midst of all of this, remember to rejuvenate and pamper yourself!
Pisces:
Past relationships and experiences may be quite significant in your current life. There will be intense pressure on you to succeed in every area, but you must understand that a lot of this pressure is a result of the absurdly high standards you have set for yourself. In your chosen profession, honesty and integrity will serve you well, but be prepared to uphold your own moral standards.
Also Read: Zodiac Signs Who Have The Sharpest Memory