Saturday, 21st January Horoscope
Aries:
Communication with a powerful individual who can have a lasting impact on your life is the high point of the day. Additionally, you can encounter someone or a circumstance where you are up against someone with a different point of view. You must possess the capacity to accept constructive criticism and maintain your composure while making your point.
Taurus:
Your energy is contagious. However, avoid attempting to transfer it to others. People won't be grateful for your counsel! Even when you're bursting with creative energy, remaining silent can make you feel down. However, there's little point in bothering when your recognition is simply being delayed. Avoid splurging on fleeting pleasures that will cost you dearly in the future.
Gemini:
You're determined to play the power game today, using both legal and illegal measures to accomplish your objectives. A burst of energy from the planets now may give you confidence after being besieged for a while. You can follow your intuition while making decisions, and no one will make fun of you for it.
Cancer:
You will be able to start the process of fulfilling a duty or repaying a favor today. This could be psychological, monetary, or spiritual. Even while not all of your bills will be paid off today, you will feel better knowing that you are finally taking steps to truly pay off your debts. You will definitely benefit greatly from doing this.
Leo:
You will feel more committed today, and you will complete all of the backlogs that may have built up. Getting this done will make you feel good about yourself, and others who matter to you will notice. As a result, you will be more well-regarded at both your place of employment and home.
Virgo:
You're probably going to have a very busy day. Visitors are probably coming, or you might arrange a trip. This could also be the period that you are beginning significant home renovations, purchasing a new home, or moving. Even though you will need to be highly active all day, you will adore and relish every second of it.
Libra:
Your head is rational, and your tongue is sharp. However, because of your tendency to be insecure, your talent may suffer today. Attempt to follow the current rather than fighting it as you always do. The gratification of your ego will never be able to replace the valuable lessons that experience will impart to you. Later, when you'll feel more at ease and confident.
Scorpio:
You've been exposed to a lot of different things throughout life! Just be ready to handle any obstacles that come your way. Be prepared to respond to any questions with an explanation. Your efforts will be fruitful and lay the groundwork for further advancement. In the midst of all of this, remember to rejuvenate and pamper yourself!
Sagittarius:
You can enchant everyone today with ease. You'll make an impression on those around you with your charm and wit. Everyone in your vicinity will admire you. Utilize this golden opportunity to meet new people and form new friendships, and you'll find that fresh chances present themselves to you.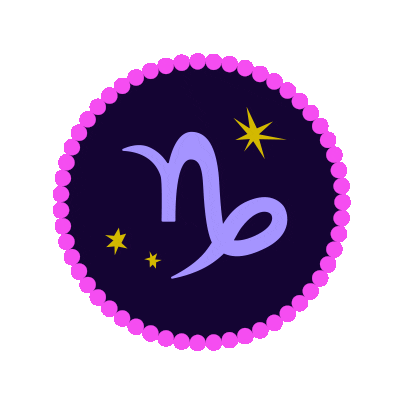 Capricorn:
Today, you will be dealing with a variety of commitments on all fronts. Prepare yourself to meet your personal, financial, and societal duties. You are more than capable of bearing the pressure when your friends, family, and coworkers turn to you. With your words and deeds today, you will be assisting a number of people.
Aquarius:
Serious unforeseen charges are anticipated today. You might purchase something that appeals to your taste but you don't need it, which could have a significant negative impact on your money. If you can restrain your need to spend money, your day will go rather smoothly. Today, you might learn about some money scams.
Pisces:
Today will be a really laid-back day for you. You are unaffected by anything, and you approach every circumstance with a smile on your face. Today, you can also serve as a successful mediator in any conflict. You will bring people together, convey joy and goodwill, and be the center of attention at any nighttime gatherings.
Also Read: Libra Yearly Horoscope 2023 – Read Libra 2023 Horoscope In Details