Saturday, 21st August Horoscope
Aries:
You're eager to modify matters around you, but you'll need some time to think about whether they need to be changed at all. Though you will excel at the projects you pick, it is preferable to have someone else select those projects for you. Today you would be driven by a single-minded determination.
Taurus:
Totally avoid folks that are filled with negativity. They are attempting to instill the same fear in your mind, which could paralyze you when you are so close to achieving your objective. For tranquility and to accomplish all the pending tasks, try to spend most of today at home with your family. You may also enjoy some lovely recollections by decorating your room with pictures.
Gemini:
Today, as you allow your ego to live and react, your ego has you in its clutches. As a result, you might not always agree with someone in authority. It is up to you to decide whether it will be good or terrible. A piece of advice: today, pay attention to your thoughts. Be polite and courteous.
Cancer:
You have such a lot of energy and a positive attitude. Things that were hopeless for a few days don't look to be that hopeless today. Your attitude of strength and energy will aid you in dealing with the issue. It's also a good day to communicate your passionate feelings, ideas, and desires. If you go for what you really want, you're more likely to succeed.
Leo:
Today you'll be irrationally obstinate, choosing to ignore what everyone else and your own common sense advise you to do. You must understand that burying your heels in will not fix your difficulties. To successfully deal with your current challenges, you must be able to open your soul and intellect.
Virgo:
Take some time to be alone and think about what you really want out of life. The previous several days have been a whirlwind of activity. As a result, you should reconsider your life objectives and how your activities are influencing your personal life and relationships. Travel is advised, however, it is preferable to have a peaceful vacation than a thrill-seeking tour.
Libra:
All you accomplish today is marked by a new burst of confidence. Boundaries that appeared impenetrable only a few days ago will crumble in the face of your perseverance. Your communication abilities will improve dramatically, and you'll be able to effortlessly persuade and convince others to agree with you. The weather is ideal for tackling whatever challenging project you've been putting off.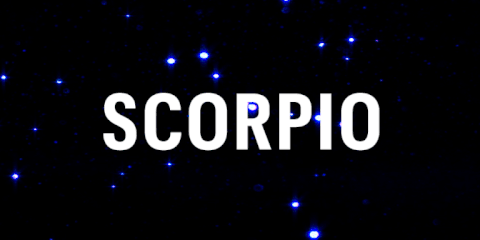 Scorpio:
You have a busy day ahead of you. You'll see that you have a lot of appointments coming up. Even if you try your hardest to meet all of your obligations on time, there's a good possibility you'll fall behind, which might cause stress. Do not be afraid to seek and accept assistance in achieving your duties. Or else, you might not be able to complete them in time.
Sagittarius:
You have such a lot of faith in yourself, but you must avoid becoming arrogant or controlling. Trying to force your own perspective on others today may backfire. Being correct isn't enough. You must also act in a way that does not insult others. A modest attitude might assist you in completing a lot of unfinished duties today.
Capricorn:
Maybe there's a psychological truth that is giving you a great deal of distress. You could have remembered unpleasant things that happened in the past. Express your worries with a relative or friend, and the rest of the day will be wonderful for you! These are just a few examples of how to be tough in life!
Aquarius:
Today you have a lot of good energy. However, no matter how well-intentioned you are, your unsolicited counsel will not be welcomed everywhere. You should give in to your need to pamper yourself, even if it means spending a significant amount of money on yourself. However, it is preferable to control your instincts when it comes to other people since your good intentions might well be misconstrued.
Pisces:
You're about to uncover a new and untapped wellspring of power within yourself today. You'll understand that you don't need or are likely to obtain any outside assistance in coping with the issues you've been having. You could easily handle all of them on your own, and you have a reservoir of power inside you that you can tap into.
Also Read: 16th August 2021 To 22nd August 2021 Weekly Horoscope