Monday, 20th September Horoscope
Aries:
You might well be emotional today about certain matters that require you to be practical. With an impartial perspective, differentiate between what you want and what is beneficial for you! Emotions might well be stirred within you, providing you with the necessary energy to breach certain borders. Before you take this action, make sure everybody is aware of it!
Taurus:
It is an excellent day to evaluate your existing condition and set priorities for your projects. If you've been slacking and let work keep piling up, today you'll have an incredible burst of energy that will assist you in successfully organizing your projects. Rather than starting a new project, now is the greatest moment to get rid of the ones that are no longer helpful and finish the ones that are.
Gemini:
After long, today you will feel relieved. An important news will make your day. Parents may find suitable match for their son/daughter. A pending court case will be settled in your favor. A little effort in the career today will give rich dividends tomorrow. Today life seems to be back on track. Enjoy this period with your family.
Cancer:
You are likely to have a very hectic day ahead of you. You are likely to have visitors, and then you might decide to go on a trip. This could also be the moment when you begin big home renovations, or when you buy or relocate to a new home. Despite the fact that you will be highly active during the day, you will adore and cherish every moment of that as well.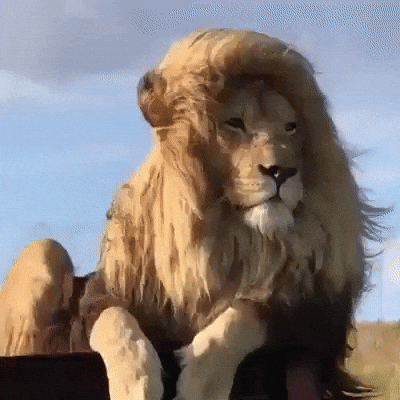 Leo:
Totally avoid folks that are filled with pessimism. They are attempting to establish the same fear in your mind, which will paralyse you when you are so close to achieving your objective. For serenity and to complete all the pending tasks, try to spend the majority of today at home with your family. You can also enjoy some nice recollections by decorating your room with images.
Virgo:
Keep an eye out! Your rivals may attempt to suffocate you with meticulous preparation and planning. But you'll be able to whip them up in no time! And they'll have no choice but to congratulate you on your successes. Arrange to meet with your closest friends to provide some humor to the scenario.
Libra:
Life has been monotonous and lackluster over a long period of time. Try to spice up your life with little adventure. It may be a visit to your favorite holiday spot or undertaking some expeditions. Separate yourself from social and personal involvements for sometime to accomplish certain goals needing your full attention.
Scorpio:
Today you have a tendency to be overly critical of yourself. The majority of your concerns are unfounded, and you are well aware of this. You can't help but be concerned. The only way of dealing with this is to express your anxieties to a close friend or family member who will be supportive. Before you get diverted, you should get a second opinion on the severity of the issues.
Sagittarius:
In front of you, new horizons are reopening. A hobby that you've always viewed as a hobby could turn into something much more, and you could make a livelihood doing what you enjoy. New breakthroughs are anticipated on all fronts, which will extend your horizons and maybe alter the course of your life. You would have a unique moment of fulfillment in your life.
Capricorn:
Be careful what you say today. Somebody close to you might reveal the truth about you. Before you say anything, think about what you're about to say. Try talking about yourself and the individual with whom you're conversing. Avoid bringing up a third party. You could travel to a new city today. You might run across an older friend and share sentimental memories with them.
Aquarius:
Short excursions might be taken for personal or professional purposes. Even if it is difficult for you to go on excursions at this time, you would manage to do so and the consequences will be positive! Your kindness will be noticed, particularly by those who had previously overlooked it.
Pisces:
You've acquired a significant sense of dedication. You might just have to fulfill certain family responsibilities, and you'll do so admirably. To face the obstacles in your life, you would be sharpening all of your talents and drawing on your secret resources right now. The journey will most certainly be difficult, but you will cherish every minute of that too.
Also Read: How Does Each Zodiac Sign Deal With Jealousy In A Relationship?