Saturday, 20th August Horoscope
Aries:
Now that you have everything together, you may easily expand your life. Keep your attention on it and direct all of your energy there. Just refrain from saying anything that can make you feel bad. Those who own a business might be able to grow it or renovate the current locations.
Taurus:
What will happen next is easily speculated. Additionally, you have a positive outlook and command of the English language. So simply work hard to achieve your goals! Avoid arguments with argumentative persons who are constantly looking for fault.
Gemini:
After the busy week, the day will be tranquil and quiet, which will be a pleasant change. Your supervisors are now monitoring you, so you need to work hard. You might experience a few personal problems that you couldn't have possibly predicted. They'll catch you off guard, but you'll be able to handle them successfully.
Cancer:
You will finally feel relieved today. Good news will brighten your day. Parents may discover a good match for their child. You'll win a case that's currently in court. A little work today in the career will pay off handsomely tomorrow. Today, things seem to be moving forward again. Enjoy your time together as a family.
Leo:
To win over your friends, you must exhibit humility. You might not even be aware that you were acting arrogantly. So rather than criticizing others, now is the ideal time to start reflecting on your previous actions. You should make the most of this once-in-a-lifetime opportunity for introspection to learn more about yourself.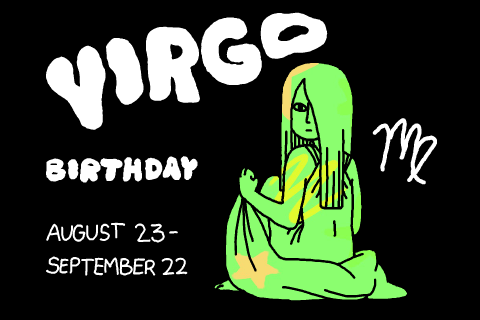 Virgo:
You're probably thinking more seriously now. Today, the everyday concerns of life will demand your attention. But you have a strong sense of hope and faith, and you're willing to risk everything. Someone close to you will express doubts about your intentions and objectives. Give them a thorough explanation of the problem.
Libra:
Chances and opportunities are readily available to you but don't rush to seize them all. Think confidently, carefully consider your options, and then take appropriate action. Share with your friends as well. At this moment, you will need to open a lot of doors. Surprises won't always be enjoyable, though. Don't depend entirely on fate. Your fate will be decided by your deeds.
Scorpio:
You must pay closer attention to your social networks today. Your endearing personality will greatly aid you in making an impression on people. You should also assess the individuals who have opposed you and harmed your reputation in society. Do not neglect your health in the midst of such a busy activity!
Sagittarius:
Your confidence has been severely shaken as a result of the way that events have lined up. Today will be a challenging day to successfully complete any task. Additionally, you can run upon someone whose unfavorable remarks can make you feel hopeless. Keep in mind that this is just a phase, and your confidence will return in no time.
Capricorn:
You're experiencing some confusion and disarray today. Today, you have a tendency to think in many different directions. As a result, you won't be able to finish any projects today. You must concentrate. Try engaging in some mental exercise and avoid seeking out conflicting advice from others because this will just serve to further confuse you.
Aquarius:
Right now, your intuition is powerful and will provide you with sound advice no matter what you choose to do. Risk-taking and recreational gambling is both simple to do! Despite the fact that luck is on your side, you should hesitate before acting. You might feel emotionally charged. Old acquaintances and pals could reappear, bringing you good vibes.
Pisces:
Today you might be hosting a significant conference or seminar. However, minor misunderstandings regarding the venue's availability at your preferred time may put you in an unpleasant situation in front of everyone and force you to cancel the event. In such a circumstance, you must maintain your composure and keep acting optimistically.
Also Read: Zodiac Signs Who Are Best Friends For Life