Aries:
Don't waste your time and energy defending each action to those who don't understand you. It will never be acceptable to them! You may be overworked, and your upcoming obligations may require you to adjust some of your existing commitments as well. Be adaptable to the needs of the situation.
Taurus:
Today is likely to be an emotional day for you. Minor things might make you sad, or you may remember a brighter moment. You may make a phone call or try to contact an old buddy. You might also consider putting previous grievances aside and extending an olive branch to find a suitable solution to your present dilemma.
Gemini:
You have a gifted and remarkable personality that will be showcased in front of everyone today, including your supporters and detractors. Pay attention to the recommendations of the previous ones and disregard the others. Your elders would be there to encourage you and would be able to help you refocus on some very important life objectives.
Cancer:
Give your honest thoughts a voice, but don't speak your mind. Instead of trying to wash away the old filth, concentrate on what has to be refined to bring about change. Avoiding problems with individuals you live with instead of trying to resolve them is a better choice right now.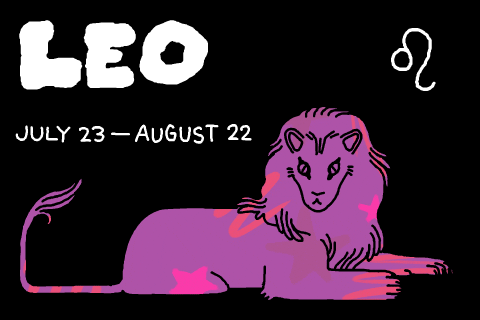 Leo:
The moment has come to take some risks. Now is not the time to be cautious. Rather, decisive action is required. Don't be afraid to take advantage of chances. Although it might not appear so now, taking a leap of faith today can significantly change your life for the better. It's also time to rethink previous friendships and get rid of the deadwood.
Virgo:
It might be a day for self-reflection and re-evaluation of your values. You and your spouse may be questioned about prior decisions. You would continue to be very helpful to your spouse, and you expect the same in return. There really is no harm in embracing new ideals in life if the old ones are no longer functioning.
Libra:
You would volunteer today to help create peaceful settings at home and in the workplace. It would be a thrilling event that will increase your desire to strive for peace. Nevertheless, do not divulge any personal information to anybody, and be ready to swallow the painful truth if you must.
Scorpio:
Despite the fact that you are feeling overburdened by commitments, there'll be no relief in sight. The best course of action for you is to stop whining and go to work on your chores. You would be free sooner if you finish them as soon as possible. This does not, nevertheless, imply that you must rush through them. If you give your all, you will undoubtedly enjoy the benefits in the future.
Sagittarius:
Due to the general relative placements of the planets, the day may be a little perplexing for you. Your mind would keep fretting about some minor issue, but it is pointless to do so because you are unlikely to come up with a practical answer. You would also get some contradicting facts, which may drive you to reconsider certain long-held beliefs.
Capricorn:
This day is ideal for spending quality time with your family. Spend time with your parents or siblings, or spend time alone with your partner. Participate in a fun activity with your kids. Even if job pressures are threatening to overwhelm you, set them aside for today and enjoy your time together. You might be amazed at how much you can learn from these sessions with your family.
Aquarius:
You're feeling inspired and eager to tackle a variety of tasks. Yet, you might well be holding yourself back due to a genuine fear about what others might think and say. You must understand that having the correct attitude is half the battle won. Despite the fact that you are feeling creative and energetic, your self-confidence is low.
Pisces:
This is the moment to put up your best efforts in what you believe, and you will soon be rewarded handsomely. You've been experimenting with a few concepts recently. You must now put them into action, which will necessitate your undivided focus. Despite the fact that it will be a hectic period, the benefits would arrive quickly and will far exceed your expectations.
Also Raed: Most Popular Zodiac Signs In School