Friday, 1st December Horoscope
Aries:
The day goes on, and tension appears to increase. Keep going until you cross the finish line! It doesn't matter if you win or lose; what matters most is that you tried. Now is the moment to maintain your tenacity for a little while longer as you have been so persistent! Try to identify the underlying reason so that the issue can be resolved once and for all!
Taurus:
You will probably encounter a circumstance when you must act incredibly directly and proactively. Even if it could seem like a really challenging issue, you can handle it fairly. You simply need to assert yourself but don't be concerned. People will be impressed by your role in resolving the situation after it is solved.
Gemini:
You are most amusing right now. Keep this component of your personality, which helps you remain calm even under the most trying circumstances. Your proactive attitude might help you close a sale. Someone requires your support. Do your research and take the lead. A joyful moment spent with loved ones is predicted. When eating fish, take caution.
Cancer:
Today, you'll pay close attention to the little things. You're likely to participate in meticulous project planning and approach it with great care. Your work will reflect how diligent you are feeling right now. You will also gain respect for doing this. Every facet of your day will be marked by a creative burst.
Leo:
Opportunities are readily available to you but don't rush to seize them all. Think confidently, carefully consider your options, and then take appropriate action. Share with your friends as well. At this moment, you will need to open a lot of doors. Surprises won't always be enjoyable, though. Don't depend entirely on fate. Your fate will be decided by your deeds.
Virgo:
You need to be more adaptable, but today you're more likely to stick your head in the sand and reject common sense or wise counsel. Your rigidity will certainly lead to some strain at both work and home. The only cure is to make an effort to maintain an open mind and pay attention to other people.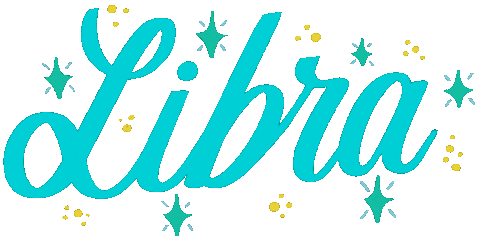 Libra:
You'll probably spend a lot of money on things like furniture, clothing, and cosmetics. You will be able to cut back on your expenditures, nevertheless, without going overboard. Additionally, you might present someone you care about pricey items, which they will undoubtedly appreciate. But for your actions to matter more, you must express your emotions in words.
Scorpio:
Now is a great time to introduce others to your interesting ideas. You can't take any chances in trying to get them to do what you want. Keep your domineering behavior in check; if not, it will work against you. Keep an open mind since you might get some unexpected news from a close friend or family member.
Sagittarius:
You might learn a really important secret from a close friend. You should be extremely discreet while sharing this information and provide the proper support and counsel. Approach every task in your life constructively. Your actions right now are exceptionally potent and are probably going to have an impact on those around you for a very long time. You must therefore be careful with your words and actions.
Capricorn:
You will experience a few surprises today, but don't be alarmed. All of them are pleasant! Today is likely to bring about some of the things you have been waiting for a long time. Some of the efforts you believed were useless will turn out to be successful. Celebrate tonight with your loved ones since they might have some excellent news to share.
Aquarius:
Avoid letting your backlog slow you down. You've been putting off fulfilling your duties, so now is the perfect time to do so. To do your chores, you will need a strong sense of discipline, concentration, and willpower. You must focus your efforts on the task at hand because it has already undergone extensive planning in order for you to see it through to completion.
Pisces:
You make solid decisions and have excellent analytical skills. For this attitude of yours, you will be highly praised today. People will respect you for your ability to behave appropriately and complete tasks flawlessly! The unexpected news that requires you to visit the riskiest locations could come to you. It will only be a brief journey, so don't worry!
Also Read: Zodiac Signs Who Hate Showing Affection In Public