Tuesday, 19th September Horoscope
Aries:
You have something personal going on in your life that is slowing you down and impeding your success. If you truly want to prevent yourself from significant trouble, try to straighten out these issues. Examine the worthiness of relationships; worthiness may be a decisive element in terms of the input you must provide to the relationship
Taurus:
Those involved in real estate appear to be having a good day. The rate of return on investment will be high. Just don't get into any debates; logical justifications will only confuse matters. You appear to be interested in learning something new, whether it is something that will offer you a professional advantage over others or just a simple guitar lesson!
Gemini:
People in positions of authority may postpone your work in order to settle personal grudges from the past. This may be a source of considerable anxiety for you, as it will affect not just current occurrences but also future endeavors. At this time, simply enjoy your domestic bliss, and you will be more enthusiastic.
Cancer:
You are considerably more talkative now than you usually are. You've been acting diplomatically for a long time, and it's starting to seem suffocating today. Today, you are likely to speak the uncomfortable truth, which will not go down well with everyone. It is better to prepare some alone time because you are unlikely to change your behavior to suit people today.
Leo:
Today is all about transition. You may come into contact with someone who can make significant changes in your life or put you in touch with those who can. However, not all of the adjustments are beneficial to you. Before you decide to go with the flow, you should consider whether the change will be beneficial to you in the long run.
Virgo:
People are highly receptive to your appealing ideas at the moment. You must leave no room for anyone to defy your demands. Keep your domineering attitude in check, as it might backfire if left unchecked. Keep an open mind in case you receive any surprising news from a close relative.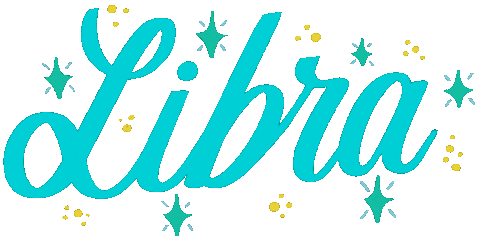 Libra:
Anyone close to you is experiencing difficulties, and you will need to provide a sympathetic ear today. You are likely to become impatient and angry with this person's troubles, but it is critical that you provide your support without condemnation. It can have an impact on a very significant friendship or even a business partnership in your life.
Scorpio:
It is probably a good idea for you to think about what is cooking in the kitchen today. Today's stars promise you a culinary feast. Maintain your cleanliness and take care of your health. Your friend's misunderstanding will be settled today. Money can come from unexpected places.
Sagittarius:
The day may begin with some uncertainty. Someone with a spiritual bent may come to your aid. And, you will be guided by the individual. You may take his counsel as it is offered today with good intentions. You may also feel compelled to visit a holy site today. The second portion of the day will be uneventful. You might have fun with your friends.
Capricorn:
You have a lot of energy and are ready to put in some significant effort today. Your positive energy will even affect others, energizing everyone on your team to perform more. Even at home, you will take on far more obligations than usual in order to please those close to you. You only need to ensure that this trend continues and that you do not exhaust yourself.
Aquarius:
You're at your most inventive. Determine the significance of your imagination. It will bring you good fortune and happiness. Allow your logic to dominate over your heart. You're looking for a sensible result. Channel a little of your energy to find the buried riches. Today is an excellent day to consider any type of investment. Allow yourself some leeway without becoming overly cautious.
Pisces:
Time appears to be moving slowly for you right now. But be patient and maintain your enthusiasm. However, for the sake of commitment or a personal relationship, you may be compelled to set aside your personal aspirations. Now is the time to avoid squabbles and misunderstandings with your partner. Do not be concerned; with effective administration, you will be able to complete both of your objectives.
Also Read: Who Are The Taurus Best Friends?