Friday, 18th February Horoscope
Aries:
You're being a lot more vocal today than you usually are. You've been acting diplomatically for a long time, and it's starting to seem suffocating today. Today, you're likely to speak the unpleasant truth, which will not go down well with everyone. It is preferable to schedule some alone time today because you are unlikely to change your behavior to please everyone else.
Taurus:
At this time, your instinct is powerful and will provide you with sound advice in anything you undertake! You may even bet for pleasure and take risks. Your fortune is on your side, but you should think twice before taking a risk. It's possible that you'll feel a surge of emotions. It's possible that old friends and acquaintances might resurface, giving you good vibes.
Gemini:
The day will start off good, but it may turn out to be a little chaotic later on. Somebody at home may become unwell, and you may be forced to attend to him or her despite your busy schedule. Companions or even coworkers may provide you joy, and you will make arrangements to spend some time with them in the coming years.
Cancer:
Take advantage of communication and perhaps a day excursion with an old buddy and his family. In your work, you should stick to the strategies that have proven to be effective in the past. Today is not the best day to start any new experiments. If you're looking for a job or a project, adhere to the tried-and-true techniques of selling your ideas and talents, and you'll be successful in no time.
Leo:
Your confidence has taken a pounding as a result of the way events have played out. Today, it will be tough to do any work joyfully and satisfactorily. You may also come into touch with somebody who makes unpleasant comments, which might make you feel down. Keep in mind that this is just a phase, and you'll soon regain your confidence.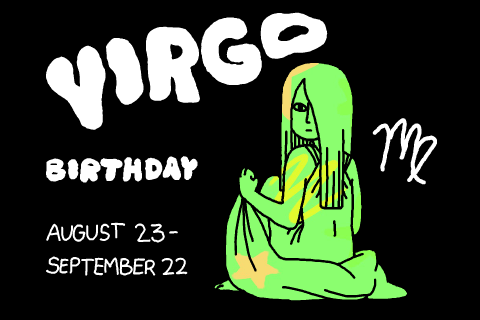 Virgo:
In both your personal and professional lives, there'll be some abrupt adjustments. This will make you feel anxious and uneasy. Do not be alarmed, and take a deep breath! Simply go with the flow, since these changes are entirely for your benefit. The issue may deteriorate if someone tries to revenge you by causing you pain.
Libra:
You're in an energetic and outgoing attitude. A lot of possibilities will present themselves to you on numerous fronts, and you are more than prepared to seize them. Following your gut today can pay off handsomely in terms of your finances as well as your personal life and relationships. The day will be jam-packed with activities, and you will like every second of it.
Scorpio:
The current planetary placements imply that unforeseen stumbling blocks may appear in your path right now. For the previous few days, everything has been going swimmingly, and there has been nothing to indicate otherwise. However, there may be hiccups and disruptions today, which may influence your productivity and attitude. Unexpected obstacles might cause your project to halt.
Sagittarius:
Your whole focus and attention have shifted to your professional life. Actually, you're spending too much time and energy on it because you're worried. Instead, you'll need to loosen up a bit, but you'll still be able to accomplish your goals. To keep your work-life balance, it's critical that you give heed to your family right now.
Capricorn:
Somebody close to you might have had an unexpected outburst of emotions. And it's possible that you're the cause! You have a proclivity for jumping to conclusions! And without fully investigating the situation, you've condemned the individual for being dishonest. As a result, you should practice patience by sitting back and waiting for things to show themselves at the appropriate moment. ᅠᅠ
Aquarius:
If you're thinking about what's cooking in the kitchen right now, it's probably a good idea. Today's stars promise you a gourmet feast. Take good care of your health and hygiene. Your friend's misunderstanding would be settled today. You could get cash from unexpected places.
Pisces:
Today, you'll be juggling a variety of responsibilities on several fronts. Prepare to meet your social, financial, and personal responsibilities. Your family, friends, and coworkers will be looking to you for answers, and you are more than capable of handling the strain. With your words and deeds, you would be able to assist a number of individuals today.
Also Read: Foodie Zodiac Signs Who Craves For Delicious Food