Saturday, 18th December Horoscope
Aries:
It's all about transformation today. You could meet somebody who can help you make significant life changes or keep in contact with others who can help you make those changes. Nevertheless, not all of the adjustments are beneficial to your health. Whenever you decide to go with the flow, you should consider if the change will benefit you in the long haul.
Taurus:
The day will be an emotional roller coaster as well as a logistical roller coaster. Because of the planets' motions, you are more likely to be emotional in the morning and to make decisions based on your emotional responses. This might also lead to some erroneous judgments, but by the evening, everything will have settled down and you will have developed a more realistic attitude.
Gemini:
You're a positive person, and now is the day to tell the world about it and reap the benefits. This would get you the image of a public speaker, which you have aspired to for a long time. Relationships with individuals in society will improve as they will no longer find fault with you.
Cancer:
You must learn and master the skill of reconciling physical reality with your goal right now. Though your intentions are ambitious, you must be aware of the actual hurdles that will stand in your way. Otherwise, despite your best efforts, you will find yourself on a collision path. You should also be aware that your intentions may collide with those of another person who is just as motivated and ambitious as you.
Leo:
Today, you might well be bombarded with a lot of disinformation. Listening to and being persuaded by others is preferable to relying on your own judgment and logic. You're more likely to make the optimal decision if you try to locate the truth at your own speed and in your own manner. A very much vacation is on the horizon.
Virgo:
You can encounter folks who are aware of your vices yet refuse to accept them. They act as though they don't have any flaws. Just keep your distance from such individuals. Rather, try to recall the excellent individuals you've met throughout the years and, if feasible, re-establish touch with them.
Libra:
A feeling of discontent that has been plaguing you for a long time will finally start to dissipate. You'll know immediately when you've found your calling in life and can follow it to realize your goals. You'll be able to see what adjustments need to be made in order to improve both your fitness and your career.
Scorpio:
Profession-related problems will be handled. However, no act of aggression, whether verbal or written, must not be done until then. Those who are dealing with personal challenges must make time for their loved ones. Maintain a healthy lifestyle, as you have been oblivious to it for a long time.
Sagittarius:
This is a fantastic day to try something new. Good fortune shines on your luck, and you can't go wrong with everything you do. It is a wonderful opportunity to invest if you want to. You might expect to meet your soul mate right around the corner. However, you should be vigilant about your health because you are susceptible to constant coughing and cold symptoms.
Capricorn:
Work really hard and have a lot of fun. This appears to be your motto for the day, and it's quite appropriate. The day might start with your normal work routine and conclude with a party with your closest friends and family. You have a wonderful sense of humor, so you could organize huge events as well.
Aquarius:
You may easily put it all together right now and expand your life. Keep your concentration and direct all of your efforts on it. Simply avoid saying anything that might put you in an emotional bind. Individuals who are already in business might well be able to extend or refurbish their existing locations.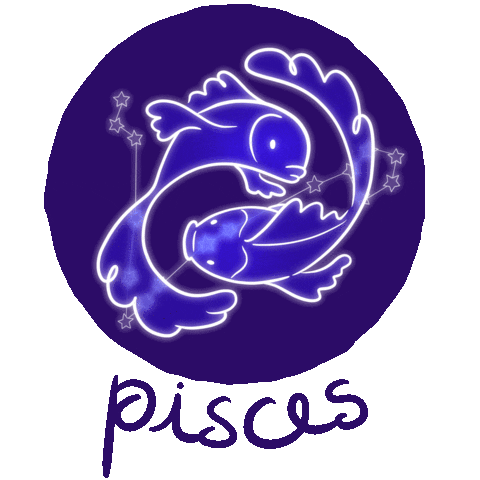 Pisces:
Totally avoid folks that are filled with pessimism. They are attempting to instill the same fear in your mind, which would paralyze you but you're so close to achieving your objective. For serenity and to accomplish all the pending tasks, try to spend most of today at home with your family. You may also enjoy some nice recollections by decorating your room with pictures.
Also Read: Zodiac Signs Who Struggle At Every Step, But Only Take a Deep Breath After Reaching The Top