Monday, 17th October Horoscope
Aries:
You're in an animated and gregarious frame of mind. Many possibilities will present themselves to you on numerous fronts, and you are more than prepared to seize them. Today, trusting your gut can pay off in big ways for your finances, relationships, and personal life. The day will be jam-packed with activities, and you'll love every second of it.
Taurus:
You have a busy day ahead of you. Numerous appointments will start to swell. Despite your best efforts, it's likely that you won't complete all of your obligations on time. This might cause tension. In order to complete your work, don't be afraid to ask for and accept assistance. If you don't, you might not be able to finish them in time.
Gemini:
You can have a very productive day if you have some patience and tolerance. But right now, mastering that patience might be the biggest obstacle. Nothing would move quickly enough to suit your attitude, and time would appear to slow to a crawl. However, if you try to speed things up, you risk ruining your schedule totally. To manage your energy, try beginning the day with some soothing exercises.
Cancer:
Today is probably going to bring you some unexpected experiences. Although it might not be uncomfortable, it will probably make you nervous. It may cause a profound shift in your perspective. Do not be hesitant to express your emotions, although at this moment it would be more appropriate to prioritize the emotional needs of others over your own.
Leo:
The ideal time to remove deadwood from your life is right now. Due to a sense of duty or powerlessness, you have been holding onto a job that you no longer like. You had been struggling to find a way out of this predicament, but today you will be able to summon the inner strength to make the decisive move. Some events will also help you here.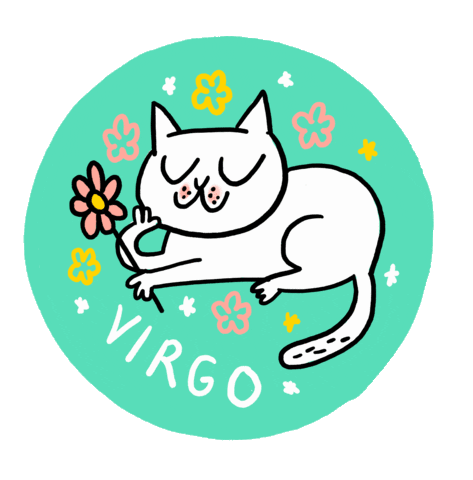 Virgo:
Everything you do today is marked by a fresh influx of confidence. The obstacles that looked insurmountable a few days ago will crumble in the face of your tenacity. Your ability to communicate will alter dramatically, and you'll find it simple to persuade others and change their minds. Any challenging endeavor you had been putting off is ideal for today.
Libra:
You seem a little perplexed right now. You're eager to start a crucial activity, yet you're also impatient. It is best to hold off and avoid conducting any significant negotiations today. By the day's end, confusion will gradually disappear. There won't be any problems throughout the day. Travel is possible today. Possibly a little late using public transportation. Keep your alternative choices handy.
Scorpio:
The day will get off to a good start. The universe is on your side, especially in the first half. To increase your chances of success, try to plan your official events before noon. Keep the evening free or engage in leisurely activities instead. You might receive an unexpected visitor today.
Sagittarius:
Somebody close to you will appreciate the helpful advice you give them today with gratitude. You're feeling quite understanding and laid-back right now. A great opportunity now is to make contact with former acquaintances. Calling a close school friend will make you happy to reconnect. It is also the ideal opportunity to set aside previous disagreements.
Capricorn:
Confusing relationships, talks with hidden meanings, and miscommunications are the norm today, but they will be humorous rather than damaging. Don't be concerned about these. Instead, let go, take a step back, and laugh at the comedy of blunders that will occur today all around you. A healthy dosage of humor can make the day turn out to be quite enjoyable.
Aquarius:
You can run with persons who are aware of your vices but unaccepting of them! as if they were perfect beings. Just keep your distance from such people. Instead, make an effort to recall the nice individuals you met throughout the years and, if feasible, make touch with them once more.
Pisces:
Everyone you interact with today will receive love and affection from you! By the end of the day, someone might be moved by your kindness and reveal his or her emotions to you. Even though you are still thinking about painful situations, now is the moment to let go of all the negativity and resentments you have been hanging onto for so long.
Also Read: Why Each Zodiac Sign Would Like To Stay Single And Alone Right Now?