Saturday, 17th July Horoscope
Aries:
You could decide to go on an impromptu adventure vacation. It might be within the city limits or only a short distance away. However, the goal is to have a good time, which you will undoubtedly do. You might be able to reconcile your differences with somebody near to your heart. It had been pending for a long time, but as you get to know each other, you might wish to get over the past.
Taurus:
You might discover a kindred soul if you broaden your heart to discuss your thoughts and beliefs with somebody today. This might open the way for a lovely friendship or a successful partnership. With just a little observation, you could learn a great deal from others, and this information may be quite useful to you. You could potentially meet somebody who agrees with your viewpoints and beliefs.
Gemini:
Today will bring some unanticipated and difficult tasks, but don't be concerned. You'll manage it brilliantly and gain everybody's admiration in no time. It may be a group of unexpected visitors or your employer giving you a last-minute job. Whatever the scenario, you'll be ready to dial on your reserve and perform well.
Cancer:
You're more inclined to be in the most serious mood. Today, your attention will be drawn to the practical concerns of existence. However, you are filled with positivity, and you are willing to take risks on the deepest psychological levels. Somebody close to you will express worry about your objectives and goals. Take the time to explain what's going on.
Leo:
Incidents occur rapidly nowadays, and you must be prepared to deal with the unforeseen. You'll be pushed in several ways, but your optimism will be your ally. You'll come up with unique and innovative ideas that will pay off in the long term. Make a strategy that includes your dear ones. Today you would meet a significant individual.
Virgo:
Somebody close to you is going through a difficult time, and you'll need to give a sympathetic ear today. It's likely that you'll become annoyed and impatient with this person's difficulties, but it's critical that you give your support without condemnation. It has the potential to affect a close friendship or even a romantic relationship in your life.
Libra:
Make an effort to avoid people that bring pessimism into your life. You could be surprised to learn today that the individual you've been confiding in has shared negative information about you. Be wary of individuals like these. Allowing them to eat away at your mental tranquility is not a good idea. You might be able to make a real buddy nearby. It might be your partner or parents.
Scorpio:
Even if your family is disgusted by it, you will feel confident in extending your views. Make a firm commitment to what you wish to accomplish. Do not labour in the dark; bring everything you've been doing to light. Friendships may rush into your life, bringing new attachments with them. ᅠᅠ
Sagittarius:
Short travels might be taken for personal or professional reasons. Even if it is difficult for you to go on travels at this time, you will manage to do so and the consequences will be positive! Your kindness will be noticed, particularly by those who had previously overlooked it. ᅠᅠ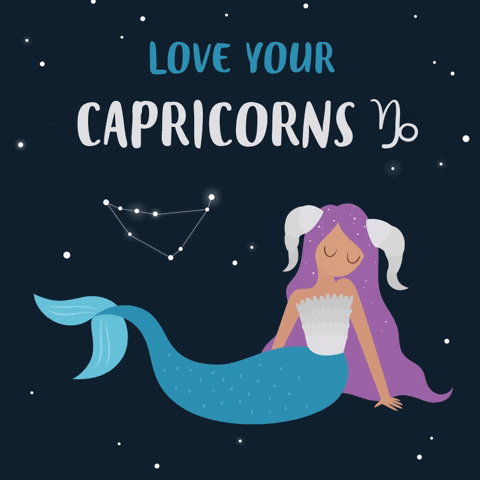 Capricorn:
This is the moment to put up your best endeavors in what you value, and you will soon be rewarded handsomely. You've been experimenting with a few concepts lately. You must now put them into action, which will necessitate your undivided focus. Despite the fact that it will be a hectic period, the benefits will arrive quickly and will far meet your expectations.
Aquarius:
Profession-related issues will be handled. However, no aggressive action, whether verbal or written, must be done until then. Those who are dealing with personal difficulties should find time for their loved ones. Maintain a healthy lifestyle, since you've been oblivious to it for a long time.
Pisces:
You're in a dreamy mood today. Role-playing and dreams pique your interest in an unexpected way. You're surrounded by romance and live an exciting dream life that you might be able to replicate in real life. In your profession or in your relationship, you might make a snap decision to pursue an unattainable ambition. You must not, though, make any significant decisions right now.
Also Read: Humble Zodiac Signs Who Shy Away From Conflicts In A Relationship