Sunday, 16th October Horoscope
Aries:
You're experiencing some confusion and disarray today. Today, you have a tendency to think in many different directions. As a result, you won't be able to finish any projects today. You must concentrate. Try engaging in some mental exercise and avoid seeking out conflicting advice from others because this will just serve to further confuse you.
Taurus:
The events taking on all around you and the different pieces of information that seem to contradict one another are making you feel a little bewildered. Your finest mentor right now is your inner voice. You will discover a lot about yourself and the course you want your life to go if you follow your instincts and trust what they are asking you to do.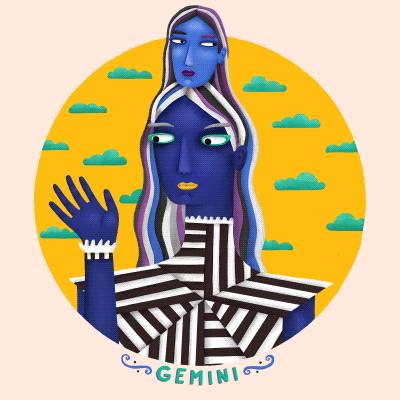 Gemini:
Today is the ideal time to dazzle others around you with your perception and comprehension of any circumstance. You'll be able to provide a creative solution to a significant issue at work or for one of your pals. You are living in an interesting moment. You don't need to attract attention. Instead, they'll come to you for assistance and support.
Cancer:
You are motivated and prepared to complete a number of tasks. But you might be restraining yourself out of a very real fear of what other people will think and say. You must understand that having the appropriate mindset might help you win the war in half. Ironically, despite how inspired and motivated you to feel, your self-confidence is poor.
Leo:
Today you might be hosting a significant conference or seminar. However, minor misunderstandings regarding the venue's availability at your preferred time may put you in an unpleasant situation in front of everyone and force you to cancel the event. In such a circumstance, you must maintain your composure and keep acting optimistically.
Virgo:
You may have a good day, but there's a risk you'll finish up getting preoccupied with something unimportant. This may be really true, but the way you go about it risks upsetting a period of harmony and calm at home or at work. It's time to focus on the big picture and dismiss the details.
Libra:
Today is the ideal time to reevaluate your life's circumstances and set priorities for your projects. If you've been slacking off and letting work pile up, you'll experience an incredible burst of energy today that will enable you to adequately organize your projects. Instead of beginning a new project, now is the ideal moment to get rid of the ones that are no longer helpful and finish the others.
Scorpio:
Your confidence has been severely shaken as a result of the way that events have lined up. Today will be a challenging day to successfully complete any task. Additionally, you can run upon someone whose unfavorable remarks can make you feel hopeless. Keep in mind that this is just a phase, and your confidence will return in no time.
Sagittarius:
Even if your family might find it repulsive, you will be confident about expanding your horizons. Make a commitment to the things you want to do. Instead of working secretly, reveal what you have been accomplishing. You might notice that new friendships come surging into your life. ᅠᅠ
Capricorn:
You're going to have a very emotionally challenging day. Today, you'll put a lot of heart into whatever you do, and success will inevitably follow. It's possible that you've been avoiding a problem because it's too personal, but today is the perfect time to address it head-on.
Aquarius:
You're feeling incredibly independent today and are determined to go it alone. By sheer willpower and drive, you're going to overcome every hurdle in your way. ᅠ Nothing will prevent you from making progress today. Therefore, you can schedule all of your challenging tasks for today and will find that they all succeed easily and promptly.
Pisces:
Today might be the start of an odd alliance for you. It will provide you with romance, thrills, and adventure, but it is still unclear whether it will be effective in its mission. Support and assistance may come from an unanticipated source. But this change will only be available for a short while. You must therefore act quickly and wisely.
Also Read: Zodiac Signs Who Find It Hard To Express Their Desires