Aries:
This is an excellent day to evaluate your existing condition and set priorities for your projects. If you've been slacking and letting work pile up, today you'll have an incredible surge of energy that will assist you in successfully organising your projects. Rather than starting a new project, now is the greatest moment to reject those that are no longer useful and finish the rest.
Taurus:
You might well be given restricted resources, preventing you from putting your ideas into action. Do not be concerned; at the end of the day, you will have the opportunity to do the work of your choice! You prefer hard work and will appreciate the freedom that comes with the obligations.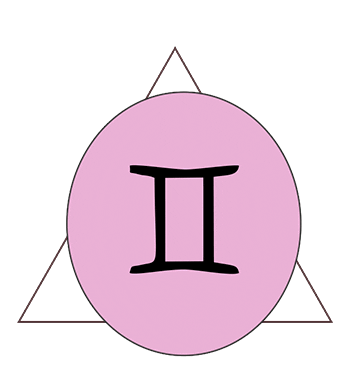 Gemini:
Well, today is your fortunate day. Your problem-solving skills astound both yourself and others. Your coworkers would be impressed with you. And, your self-assurance will be great, and a new project may be presented to you. Feel good and rejoice with your loved ones. Today you might get a visitor. You might have a good time.
Cancer:
There is a lot of disorder and confusion. It's just the packaging, though. The cause will become clear as the cloud dissipates. There is so much to choose from that it may appear overwhelming at first. Take your time and pay attention to the trends. You will notice a great opportunity. Change is unavoidable, and it has the power to brighten your future.
Leo:
You'll develop a natural predisposition to be stubborn today. Unfortunately, even if you rationally recognise that it is not in your best interests, you will most likely dig in your heels. Relax and unwind. Instead of acting on your instincts, you should think carefully and do what your head says. If you can bend a little, the matter will be settled much more quickly and you will be much happier.
Virgo:
Today will be a great meal day. Friends and family will pay you a visit. At the very least, you can expect a phone call or a letter from them. It's a good idea to brush up on your social skills and get ready for forthcoming parties. As the day progresses, your financial concerns will be addressed.
Libra:
You will most probably be in a more serious mood. Today, your attention will be drawn to the practical issues of life. However, you are full of hope and optimism, and you are willing to take emotional risks. Somebody close to you will express concern about your objectives and goals. Take the opportunity to educate them on the problem.
Scorpio:
You appear to be perplexed today. You're also eager to get started on a crucial task. It is best to wait and not engage in any significant negotiations today. By day's end, the confusion will have subsided. The day will go by without incident. You are free to travel today. Public transportation may be delayed. Keep your choices open.
Sagittarius:
Today you have a lot of energy. Both at home and at business, your charm and humor are likely to wow everyone. Enjoy yourself with friends or someone special. The day will be unhurried and stress-free. There are opportunities to make large financial gains today, but keep an eye on how much you spend on groceries.
Capricorn:
Your personal and professional lives appear to be out of balance! The simplest method to sort everything out is to explicitly define your work schedule for each day, which appears to change every day! Don't worry, despite your recent lack of attention, your loved ones will not fail to realize your loyalty to them.
Aquarius:
Today, you might form an odd alliance. It will entertain you with romance, thrills, and adventure, but whether or not it will succeed in its mission remains to be seen. Assistance and assistance may come from an unexpected source. This chance, however, will only be available for a limited time. As a result, you must be swift and effective.
Pisces:
It's all about transformation today. You might meet somebody who can help you make significant changes in your life or put you in touch with others who can help you make those changes. However, not all of the adjustments are beneficial to your health. Whenever you decide to go with the flow, you should consider whether the change will benefit you in the long-term.
Also Read: Most Difficult Zodiac Signs To Understand