Aries:
You're resolved to accept responsibility for a friend's error. But please think about the effects. There can also be significant legal involvement. You could potentially have a life-altering incident that will leave you with lasting memories. Change your haircut or clothing to achieve the image you want!
Taurus:
Today you have an aggressive attitude. You would like to take the initiative and show that you are in charge. You must watch out not to use your weight carelessly. And, you might inadvertently step on someone's toes. Even if you believe you are more knowledgeable and capable of managing the issue, you should still strive for collaboration and harmony when carrying out a task.
Gemini:
It would be beneficial if you focus your time and efforts on helping impoverished kids learn. You may give part of your possessions to a person in need. Given your sound financial situation, you could even donate money. With new acquaintances, you will get along well and gain their respect for your excellent acts.
Cancer:
You cannot submit to any type of control since your soul is sharp and strong. Not even necessary! Instead, share joy and love with others, and you will get it in equal proportion. By taking little vacations with your coworkers, you might try to bring some color to your monotonous work life.
Leo:
Today is the ideal time to dazzle others around you with your perception and comprehension of any circumstance. You'll be able to provide a creative solution to a significant issue at work or for one of your pals. You are living an interesting moment. You don't need to attract attention. Rather, they'll come to you for aid and encouragement.
Virgo:
It's a good day for you today. Your charming demeanor draws others to you. Anything you work on today has a good chance of becoming successful. You are well-liked. You have gotten to where you are now thanks to your ability to speak clearly and with grace. Just keep acting the same manner, without allowing your ego or deceit to get in the way.
Libra:
Give your honest thoughts voice, but keep your voice down. Instead of trying to remove the old filth, concentrate on what has to be improved to bring about change! Avoiding disagreements with those you share a home with is now a better alternative than attempting to resolve them.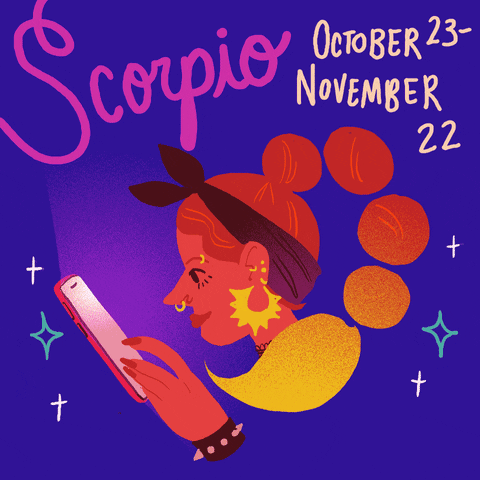 Scorpio:
The sooner you understand that you need assistance, the better. Making a timely call to a buddy or a mentor may make a big difference in your mental well-being and place in life. Your resistance to change will start to make sense, and you'll start the process of putting it into practice. Don't really allow your ego to get in the way of a necessary situation.
Sagittarius:
You'll be the center of attention today. People would be more envious of you than ever since you naturally have the capacity to be the center of attention. Many of your questions will be resolved if you try to think about the past, present, and future when you have some free time. So many of your problems could also have answers.
Capricorn:
Make an effort to collaborate with influential people who share your interests and have complementary skills. A few people are attempting to sway you by instilling false optimism, but do not listen to what they have to say. Make your own decisions and abide by them. You've been wanting to purchase a new home for a while; perhaps this time will be the moment!
Aquarius:
Confusing relationships, talks with hidden meanings, and miscommunications are the norm today, but they'll be humorous instead of damaging. Don't be concerned about these. Instead, let go, take a step back, and laugh at the comedy of blunders that will occur today all around you. A good dosage of humor may make the day turn out to be quite enjoyable.
Pisces:
You could feel as though your emotions and brains are at odds when it comes to making decisions. This is a mystery. Making the proper judgments ultimately comes down to listening to your intuition. Your loved ones and family require your attention. Spend time together in a meaningful way. A good time to book a trip is now. In the upcoming week, you could travel.