Monday, 16th January Horoscope
Aries:
Today's interaction will be important for you. This might come off as a conflict or something more subdued. Whatever it is, though, it will give you much to think about and keep you busy for the majority of the day. Distractions today won't be tolerated by you. You must understand, though, that dwelling on this occurrence won't be very helpful.
Taurus:
It's probably a good idea for you to think about what is currently cooking in the kitchen. Today will be a culinary joy for you, according to your stars. Maintain your cleanliness and take care of your health. Today, your and your friend's disagreement will be cleared up. Money may come to you from unexpected places.
Gemini:
Overall, you're likely to have a really emotional day. You might need to be really honest about your innermost feelings and thoughts. Since you have never done this before, it is a frightening notion, but if you take this action, you will be one step closer to experiencing emotional fulfillment. Someone close to you might also become emotional, therefore it's critical that you react appropriately.
Cancer:
Today, your imagination is running wild. At employment, there may be opportunities to travel. You'll today show off your passionate side. Today is a day to temporarily let loose. At work, you should exhibit your practical side. You also seem happy around your friends. Look in your mail. You might have important mail waiting for you.
Leo:
Today, things move quickly, so you need to be able to deal with the unexpected. Although you will feel many pulls, your optimism will help you to resist them. You'll develop novel and innovative plans that will pay off in the long term. Be sure to consider your loved ones in your plan. Today you will have a significant meeting.
Virgo:
The time is ideal for fresh begins and new beginnings. You'll be able to overcome whatever was preventing you from moving forward. You'll have other chances to mold and transform your life, but you need to seize this one while you still have the chance. You can significantly change the course of events by acting swiftly and decisively.
Libra:
The alignment of the stars today has made everything feel stronger. Love and hate will both be felt by you more intensely than before. You'll also get the chance to see what's preventing you from establishing a strong bond with your current buddies. It will be wise to wait to see if these sentiments last before acting on them and making a commitment.
Scorpio:
Dealing with unknowable elements at this time won't seem comfortable to you. So, instead of attempting any experimental approaches, you will strive to adhere to the tried and true pathways. Today will bring you new opportunities, but you are more likely to choose the one you are already familiar with than the one that appears to give better benefits. Use this opportunity to finish any unfinished business.
Sagittarius:
Do not waste your time or energy trying to explain your every move to someone if they cannot understand you. They won't ever endorse it! You can be overly busy and the next tasks might require you to adjust some of your prior commitments as well! Be adaptable to the situation.
Capricorn:
Today has a tonne of action planned for you. Perhaps you're busy today. Do not harm people who have traveled a little distance with you in your rush. Be respectful and modest. Future possibilities are only around the corner. They will be drawn to you because of your good deeds. Develop your patience. The only constant changes, and will take place for you as well.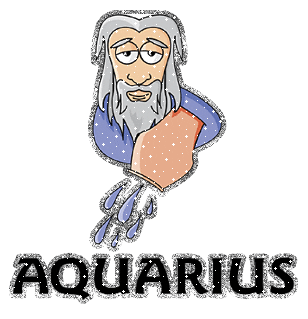 Aquarius:
You might learn a really important secret from a close friend. You should be extremely discreet while sharing this information and provide the proper support and counsel. Approach every task in your life constructively. Your actions right now are exceptionally potent and are probably going to have an impact on those around you for a very long time. You must therefore be careful with your words and actions.
Pisces:
You get to enjoy the results of your labor today. You might win respect and adulation. Finances might improve. You might receive praise for your work at work. You might also get a raise. Salespeople might reach their goals today. Wear blue today, at least as part of your outfit. It will draw in good vibes.
Also Read: Cancer Yearly Horoscope 2023 – Read Cancer 2023 Horoscope In Details