Sunday, 16th January Horoscope
Aries:
Today you have a tendency to be overly critical of yourself. The majority of your concerns are unfounded, and you are well aware of this. You can't help but be concerned. The one and the only way of dealing with this are to express your anxieties to a close friend or family member who would be supportive. Before you get sidetracked, you should get a second opinion on the severity of the difficulties.
Taurus:
You're likely to be in a rather laid-back mood today. You don't let anything bother you, and you approach every scenario with a grin on your face. In today's world, you could be an effective mediator in any conflict. You'll bring joy and friendliness to everyone you meet, and you'll be the heart and soul of every evening party you attend.
Gemini:
Today is an excellent day to start a new program of abundance and prosperity. If you've been debating whether or not to pursue a new project to which you've given considerable thought, now is the time to take action. Anything you chose to accomplish now would lead to success in the end. Today's events would also help you change your mind about money and adjust your unfavorable beliefs.
Cancer:
Even if your family is disgusted by it, you would feel confident in widening your perspectives. Make a firm commitment to what you wish to accomplish. Don't really operate in the dark; bring everything you've been doing to light. Friendships may rush into your life, bringing new attachments with them. ᅠ
Leo:
You've been on a crazy schedule for the past several days, and now it's time to get organized. Today will be very laid-back, but you must use this opportunity to get your affairs in order. Or else, situations are likely to grow much more hectic in the following days, and you will become nervous as things appear to be spiraling out of control.
Virgo:
You will feel compelled to do something to please people today. You would be able to make powerful and definite decisions, and your sense of timing will be unwavering during this time. And, you would then be able to pay off your previous debts and responsibilities. Because of your rapid thinking, you might well be able to assist somebody dear to you.
Libra:
You're a little more sensitive today than normally, exposing your sensitive side to others. You would be under pressure at work, which will exhaust you by the end of the day. Distribute your tasks among team members or delegate some tasks to another day. Take a few works and turn them into high-quality work. You might have had a delectable supper with someone dear.
Scorpio:
Don't waste your time and effort explaining your every action to those who don't understand you. It'll never be acceptable to them. You might well be overworked, and your upcoming obligations may require you to adjust some of your existing commitments as well. Be adaptable to the needs of the situation.
Sagittarius:
Do you recall that long-awaited job? You'll finish it today. Today is a day for strenuous physical labor. You're meant to benefit socially and monetarily from your hard work. Keep an eye out for any potential conflicts with your dear ones today. The stars foretell that a current conflict will quickly rise to greater dimensions.
Capricorn:
Today would be a day of trust and confidence for you. The risk is that you'll wind up confiding in someone who isn't looking out for your best interests. So, before you entrust your soul to someone, ensure you know who they are. Today was a good day to spread the olive branch if you've had a dispute in the last few days, either at home or at your job.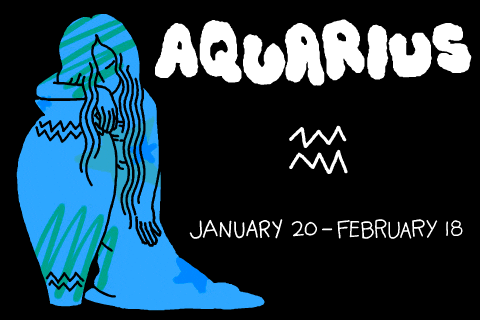 Aquarius:
You must step outside of your comfort bubble today. Keep in mind that adhering too closely to the norm can lead to stagnation. This would make you feel more alive than if you were just undergoing the process. That the very first step may appear to be frightening, but if you can take it, this could be a watershed moment in your life.
Pisces:
Today is one of those fortunate days when fortune favors you. It has the potential to transport you to places you've only imagined. Good fortune is with you today in all your undertakings. You understand that success comes from hard effort. That small luck was absent in your situation, and with both hands in fortune, you may now do anything with your commitment.