Wednesday, 16th February Horoscope
Aries:
The day appears to be putting a lot of pressure on you. You can't afford to leave anything to chance or entrust even little tasks to anybody other than yourself. But, the day will come to a close with some exciting news, possibly rewarding you for all of your hard work.
Taurus:
The day will get off to a good start. The stars are aligned to your advantage, particularly throughout the first half. You would have a better chance of succeeding if you arrange your formal activities before noon. It is advisable to keep the evening free or participate in moderate soothing activities. Somebody unforeseen could pay you a visit today.
Gemini:
This is the greatest moment to prune your life's deadwood. You've been clinging to a job you don't like out of a sense of responsibility or powerlessness. You were having trouble getting out of this position, but today you would be able to summon the inner strength to take the final step. Some events would also assist you in this.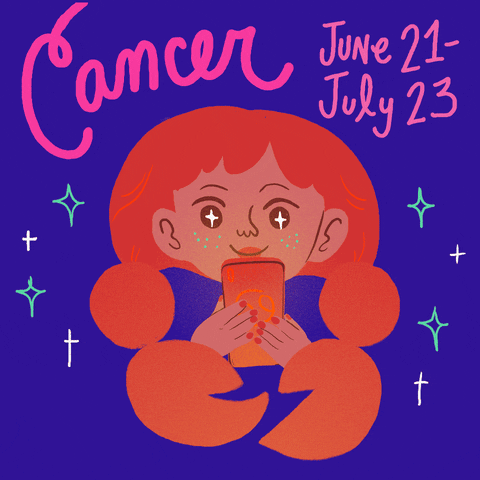 Cancer:
Your outgoing disposition has brought you a large number of friends, but not all of them are trustworthy. Before you decide to trust a buddy today, you should dig a bit further. You have a lot of clarity today, and you'll probably make complicated plans that you'll be able to execute flawlessly. Today is the day to complete what you've started and get ahead of the game.
Leo:
Today is the day when all of your hard work pays off. It's possible that you'll be acknowledged and respected. Finances might improve. You could get praised for your work at work. You could also get a hike. Today's salespeople may well be able to fulfill their goals. Wear blue today, at least as part of your outfit. Positive energy will be drawn to it.
Virgo:
Today you seem to be in a rush for no apparent reason. You must slow down since attempting to complete all of your tasks in a timely manner can result in mistakes where you might be penalized. Take it easy. Take a closer look at what you're saying and doing. In order to do your assignment satisfactorily, you must be cautious and pay close attention to details.
Libra:
The moment has come for you to focus on material pleasures. Now is the time to enjoy your social life and reconnect with old acquaintances or family members you haven't heard from in a long time. You would also notice a shift in awareness, which might also occur slowly or suddenly. Now is a wonderful time to pay attention to your gut impulses.
Scorpio:
You might face constraints from your family, potentially as a result of problems with close relatives. It would not stay long but will have a significant impact on you, so avoid it until it passes. Today you would spend money on needed assets and would be preoccupied with home chores, such as selling less important equipment or just cleaning the house.
Sagittarius:
Don't allow sluggishness to ruin your day. Activate your natural creative energy, and the rest of the day will go more easily. In your personal life, as well as in your health, you must try to restore harmony and balance. Avoid the distractions surrounding you and focus instead rather on the tasks where you can make a tangible contribution.
Capricorn:
Today, you are like an unstoppable force, and if there are any opponents, you would simply demolish them. As no one can stop you currently, now is the day to do what you've been striving to do for a lot longer. Keep your most pressing chores on the plan for today, and you'll be successful at each step of the process.
Aquarius:
There's a good chance you'll run across anyone from your past today, and that person would almost certainly play a crucial part in your future. Be willing to provide and receive assistance without hesitation, since this might lead to an entirely new and interesting path for you. In your circumstances, change can only be beneficial today.
Pisces:
Today is an especially good day for you. You could begin something new, complete a project that has been consuming much of your time, or complete a duty that you have been putting off. The evening will be filled with fun and games. Enjoy reconnecting with old and new friends. Today's shopping can be extremely enjoyable.
Also Read: 14th February To 20th February Horoscope 2022 Weekly Horoscope