Saturday, 16th April Horoscope
Aries:
Today, you'll develop a natural proclivity towards obstinacy. However, even if you rationally understand that digging in your heels is not in your best interests, you are likely to do so. Don't be so serious. Instead of acting on your instincts, you should think carefully and do what your head says. If you can bend a bit, the matter will be settled much more quickly, and you'll be lot happy.
Taurus:
Today, self-reflection is crucial. Even if everything goes well for you, you may feel an unease that you can't describe or a sense of dissatisfaction. The only way to deal with this unease is to engage in a quiet process of reflection that will allow you to better understand yourself and discover a solution.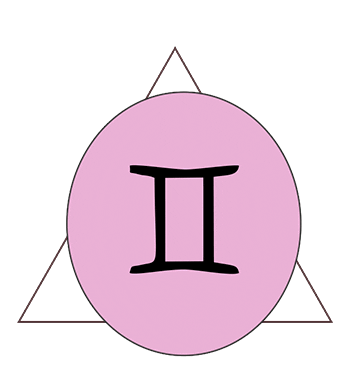 Gemini:
You're likely to be in a rather laid-back mood today. You don't let anything bother you, and you approach every scenario with a smile on your face. In today's world, you could be an efficient mediator in any disagreement. You'll bring joy and friendliness to everyone you meet, and you'll be the life and soul of any evening party you attend.
Cancer:
Today, your intellect is quite active. You're brimming with creativity and ideas. You'll be continually devising new strategies that you'll be able to plan and execute with ease. Your only issue today will be that the stream of new thoughts that would constantly flood your mind may overpower you. You're also more likely to motivate those around you to be more active.
Leo:
Try to seize situations that allow you to think and replicate it in your own unique style. You take pleasure in all of this with great zeal. Changes at home are rather foreseeable; perhaps you're relocating to a different location in search of more tranquilly and better prospects for advancement.
Virgo:
Today, you have such a great ability to charm everybody. Your wit and grace will leave an impression on others around you. You will get the respect of others around you. Take advantage of this golden time to meet new people and develop new acquaintances, and new possibilities will present themselves.
Libra:
You are feeling very adventurous and are determined to make your own way today. You are going to conquer all obstacles in your path by sheer determination and the force of your will.ᅠ Nothing is going to hamper your progress today. So, you can schedule all your difficult activities today and you will find success in them coming quickly and without hassle.
Scorpio:
You're feeling particularly daring today, and you're ready to go your own path. By sheer tenacity and the force of your will, you would then overcome all hurdles in your way. ᅠ Nothing is going to get in the way of your success today. As a result, you can schedule all of your challenging activities for today, and you will find that they will come promptly and without difficulty.
Sagittarius:
Love is in the atmosphere for you today, according to the planets. Take your eyes peeled for the man or lady of your dreams. Identifying the ideal person, on the other hand, will be difficult because he or she will arrive in an unusual package. You're more likely to receive a present from an unlikely source today. Overall, the day will be quite interesting.
Capricorn:
If you're wondering about what's cooking in the kitchen right now, it's generally a better idea. Today's planets promise you a gourmet feast. Take good care of your health and cleanliness. Your buddy's misunderstanding would be settled today. You could get money from unlikely places.
Aquarius:
Today's ideas and activities will be marked by a calm, peaceful atmosphere. You will not be disturbed by any altercation. In reality, you might find yourself in a position like this at work, when you can provide a calming impact. You might also start a home repair project or work on reducing tensions in your home and resolving underlying issues in your relationships.
Pisces:
At this point in time, people are highly receptive to your wonderful ideas. You must leave no stone upturned in your attempt to persuade them to comply with your wishes. Keep your commanding attitude in check, as it might backfire if left unchecked. Keep an open mind in case you receive any surprising news from a close friend or family member.
Also Read: Zodiac Signs Who Will Probably Dump You Without Any Warning