Friday, 15th October Horoscope
Aries:
Today you are energetic and tension-free. You might exert control over your environment, and those around you may be swayed by your upbeat attitude and infectious enthusiasm. Today, you have a healthy and fit body thanks to your lively intellect. Today is a fantastic day for athletes and anyone involved in sports since they are more likely to succeed.
Taurus:
It's the perfect time to be with your loving relationship because you'll be showered with care, love, and attention from that direction. Take the actions in the spirit that they were intended, and appreciate them without judging them. Whenever your mate is feeling especially passionate, avoid being difficult or digging up old scars. You might also return the favour with a loving gesture.
Gemini:
Today will be a really creative day for you. You enjoy all things lovely and wish to make something lovely. This is an exceptionally good day for artists. It is, nevertheless, vital to finish the projects that you begin today. It's not uncommon to feel deflated following a burst of creativity, and it might leave you feeling unhappy and hollow for no apparent reason.
Cancer:
Your commute to work appears to be getting more expensive by the day. The card also indicates that office politics are currently strong and acting against you. But you keep working as normal or you'll get promoted shortly. In any event, politics will continue to escalate as a result of envy.
Leo:
Seek out companions who are ready to share good habits with you. Stay wary of people who expect you to meet their personal interests while ignoring yours. They're simply trying to enslave you emotionally by forcing you to put your health on the line for their benefit! If they are putting a lot of pressure on you, just walk away!
Virgo:
Today you may discover the cause behind your partner's sudden behaviour. You've been paying less attention to him or her later. Today is the day to spoil your significant other. Take a long drive or go shopping with your sweetheart. Have dinner with your friends. Give your partner a compliment. Your soulmate will exude the same vitality and vigour once more.
Libra:
At the work, significant changes are now anticipated. In reality, your whole way of life could be altered, and you could be working at a profession that you had aspired for but never imagined would be attainable. You'll be able to come up with novel ideas and approaches to problems at work that will catch the attention of individuals in positions of authority.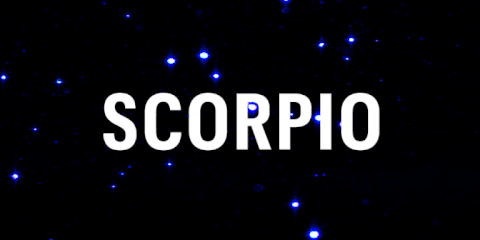 Scorpio:
You're about to go on a journey to places with radically distinct climate zones! Either you like cucumber or not, eat a lot of it if you live in a hot climate! If you are visiting a cold-climate place, take additional precautions to protect yourself from the chilly breeze penetrating your body by wearing as much woollen clothing as possible.
Sagittarius:
Romance is in the atmosphere, and it's on everyone's mind. Indeed, love can be found anywhere. All you have to do is be aware of its existence. Take little actions and seek guidance from friends. Don't be in a rush to jump with so many possibilities available today. People are drawn to you because of your quiet. It's appealing to have a little mystery surrounding your character. Continue in the same manner.
Capricorn:
For the past few days, you've been drawn in several ways and have struggled to make a decision. Today, on the other hand, you will have a unique clarity of vision and will be able to make informed decisions about challenges at work. Somebody is also likely to provide you with sound career advice. You're also likely to meet somebody who will have a significant impact on your future professional life.
Aquarius:
It's possible that you'll have an allergic reaction today. You might inadvertently ingest the meal if you have known food allergies. There is also the possibility of skin inflammation. If at all possible, stay away from contaminated areas. After the evening, your health will improve. Make sure you get enough exercise and rest. To prevent future difficulties, you must consciously create good habits.
Pisces:
It's the perfect time for love. You must demonstrate to your lover that you value him or her and the connection. This is the perfect moment to reward your lover, and all it takes is a passionate and personal supper or a kind gesture or present to take your relationship to new heights.