Wednesday, 15th November Horoscope
Aries:
Do not ponder why things transpired unexpectedly or are taking longer than intended. It could be for your benefit, the benefits of which you are unlikely to see. Try something new to bring out the best in yourself! This will also provide you with a break from your usual and monotonous routine.
Taurus:
Do not waste your time and energy explaining your every move to those who do not understand you. They'll never agree to it! You may feel overburdened, and the upcoming chores may necessitate some alterations in your past commitments as well! Be adaptable to changing circumstances.
Gemini:
Before you rush in with both feet, you must keep a stable state of mind and think things out clearly and logically. This is a fantasy period for you. So, focus your thoughts on romance and having fun. Applying a fantasy to romance will benefit you, but the results may be completely different if you try to be fanciful at work.
Cancer:
Life has recently been full of ups and downs. However, you will soon be free of all of these. Maintain your positive attitude as always, and things will turn out better. People may approach you for assistance, which is a good thing because being busy will allow you to forget about your troubles.
Leo:
You must reclaim control of your life. It's time to quit caring what other people think and say. Instead, self-analysis is required so that you can better understand your own wants and desires and reach an objective decision. Take care, however, that your decision does not negatively impact someone who is emotionally dependent on you.
Virgo:
You'll be paying close attention to details today. You will most likely be involved in extensive project planning and will be meticulous about it. You are feeling particularly energetic, and this will be reflected in your work. And, you will also receive recognition for this. Every element of your day will be marked by a burst of inventiveness.
Libra:
Today, you will naturally develop a stubborn streak. Unfortunately, you will most likely dig in your heels even if you know it is not in your best interests. Take it easy. Instead of relying on instincts, you should think carefully and do what your head says. If you can bend a little, the matter will be settled much faster and you will be much happier.
Scorpio:
This day is really beneficial to you. You can start something new, complete a project that has been taking up a lot of your time, or complete a chore that has been put off. The evening will be filled with fun and games. Connect with old and new friends and have fun. Today, shopping can be very enjoyable.
Sagittarius:
Interrogation from others may disrupt your serene mental state. They are really interested in what is going on in your personal and professional life. Someone close to you has revealed your future ambitions in front of mouths that never stop chattering. Try to ignore everything and stay concentrated.
Capricorn:
You've had a crazy schedule for the last few days, and it's time to get organized. Today will be quite calm, but you should use it to get your affairs in some sort of order. Otherwise, things are likely to grow much more chaotic in the following days, and you will become nervous as things appear to spiral out of control.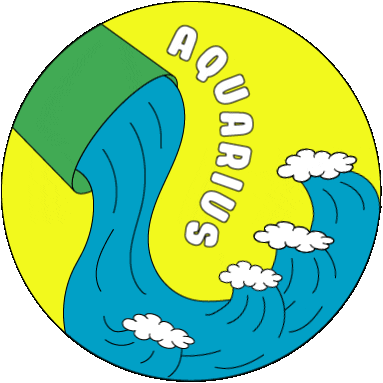 Aquarius:
You may have felt forgotten in previous days, but today you will command everyone's attention. The spotlight will be on you, and you will justify it by readily rising to the situation. This could be due to the appearance of a new buddy, the resurgence of an old one, or a workplace circumstance.
Pisces:
People in positions of authority may postpone your work in order to settle personal grudges from the past. This may be a source of considerable anxiety for you, as it will affect not just current occurrences but also future endeavors. At this time, simply enjoy your domestic bliss, and you will be more enthusiastic.