Wednesday, 15th March Horoscope
Aries:
Now is a great time to introduce others to your interesting ideas. You can't take any chances in trying to get them to do what you want. Keep your domineering behavior in check; if not, it will work against you. Have an open mind since you might get some unexpected news from a close friend or family member.
Taurus:
You had an especially good day today. You can begin something new, complete a task that has been on your to-do list for a while, or start something fresh. The evening is planned to be filled with games and fun. Connect with both old and new friends and have fun. Today, shopping can be quite enjoyable.
Gemini:
You seem a little perplexed right now. You're eager to start a crucial activity, yet you're also impatient. It is suggested to wait and not carry out any crucial negotiations today. By the day's end, confusion will gradually disappear. There won't be any problems throughout the day. Travel is possible today. Maybe a little late using public transportation. Keep your alternative choices handy.
Cancer:
You seem to be having a day filled with reflections today! You might desire to move from your current employment or the neighborhood where you live. Avoid being in a rut; making a shift is worthwhile. An unexpected message from someone who has been secretly hoping for your success could be of assistance to you.
Leo:
There could be someone at work silently working against you. You have been suspecting a lot of people, but today you will receive the strongest evidence as to who is trying to hurt you. Be cautious when approaching this person. Having this knowledge has given you a significant advantage that you can utilize to completely destroy your foes.
Virgo:
Everything you do today is marked by a fresh influx of confidence. The obstacles that looked insurmountable a few days ago will crumble in the face of your tenacity. Your ability to communicate will alter dramatically, and you'll find it simple to persuade others and change their minds. Whatever challenging endeavor you had been putting off is ideal for today.
Libra:
The day may get off to a confusing start. Someone with a spiritual bent might help you out. The individual will direct you. He is giving you counsel today, and you are free to heed it. You might also feel inspired to pay a holy location a visit today. The second portion of the day will go without incident. You could have fun with your buddies.
Scorpio:
You have lots of energy and enthusiasm! Invite your pals over and have a party. While enjoying your success, you can be neglectful of the danger that is soon to come! There is no reason to be alarmed; no one is attempting to harm you. If you eat meals that your stomach can't digest frequently, it could have an adverse effect on your health. Therefore schedule regular exercise to maintain your vigor for longer!
Sagittarius:
You have a lot of energy to change the world around you, but you need some time to calm down and consider whether it really needs to be changed at all. Even though you will be excellent at the projects you choose to work on, it would be preferable if you let someone else pick them. Today, you'll have an unwavering determination.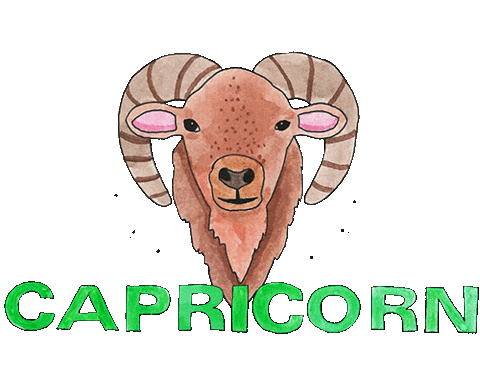 Capricorn:
Do not ponder too much about why something unexpected happened or why something is taking longer than intended. You might not be able to perceive the benefits of it, yet it could be for your benefit. Do something new to bring out your greatest qualities! This will also provide you with a break from your typical and boring routine.
Aquarius:
You're going to get some pleasant surprises. It might have something to do with your job or your personal life, but it will bring you money. Additionally, it will teach you the way to similar future profits. You'll be in a positive frame of mind and spread that positivity and happiness to everyone you come in contact with. Spend your time with loved ones.
Pisces:
You have lots of energy right now. Both at home and at work, everyone will likely be impressed by your charm and humor. Enjoy a night out with friends or a special someone. There won't be any stress or tension throughout the day. Today has the potential to bring about big financial advantages, but pay attention to how much you are spending on shopping.
Also Read: Most To Least Optimistic Zodiac Signs