Sunday, 15th August Horoscope
Aries:
Today is an excellent day to start a new program of plenty and success. If you've been debating whether or not to pursue a new idea to which you've given much attention, now is the time to take action. Anything you chose to accomplish now will lead to success in the end. Today's events would also help you change your mind about money and adjust your unfavorable beliefs.
Taurus:
You've been making rash decisions for quite some time. Today, though, you will understand the value of thorough planning and execution. From now on, you'll approach everything with a well-planned and structured strategy. It is never too late to begin making plans. With appropriate preparation, you would be able to carry out your ideas well.
Gemini:
You are going to make every attempt to resolve a major issue that is now consuming your life. There's a good chance you'll neglect your social and even financial commitments to take care of this. Nevertheless, you must be aware that haste will not result in a positive outcome. Endurance is essential in this situation.
Cancer:
Today, as you enable your ego to act and think, your ego has you in its clutches. As a result, you might not even agree with someone in authority. It is up to you to decide whether it would be good or terrible. A bit of advice: today, pay attention to your thoughts. Be polite and courteous.
Leo:
You're at your most amusing. Don't lose sight of this element of your personality that allows you to remain calm even in the most stressful conditions. Because of your proactive attitude, you might be able to make a bargain. Somebody is in need of your support. Take a look around and take on the role of mentor. A joyful time with close friends and family is predicted. When eating fish, use caution.
Virgo:
Today is going to be an amazing day for a fun feast. Friends and family would pay you a call. At the very least, you may expect a phone call or a letter from them. It's a good idea to brush up on your social skills and be ready for future gatherings. As the day develops, your financial concerns will be addressed.
Libra:
You'll have plenty of chances to finish your incomplete task on time. Other issues that may arise will be handled soon, so don't be concerned about them. Make the most of the day since anything you accomplish today would be both successful and profitable. You could be seeking sound counsel from somebody close to you.
Scorpio:
Life might provide you with only two options, and losing either of those options is equally terrible. Tuning to your heart might lead you to a solution! Make a list of goals in your spare time, but prioritize them. Your objectives have grown in quantity, and your desire to achieve them as quickly as possible has intensified.
Sagittarius:
It's possible that the day will be strange. Unexpected events have a high probability of occurring today. It's critical that you pay attention to the planetary energies and attempt to figure out which way they're pulling you. Finding the proper route at this crossroads may have a life-changing impact.
Capricorn:
You are a different person today. You've always been an excellent speaker, but you've always been a greater listener. This successfully communicates to everybody that you are no longer self-centered and are prepared to work for the greater good. You would benefit much from the assistance of a woman in her forties.
Aquarius:
This is an excellent day for starting anything new. If you've been thinking of changing jobs or careers, switching employers, or even beginning a new relationship, now is the day to do it. Take a risk, even if it sounds hazardous; it will most likely come out fantastic and be exactly what you needed to achieve.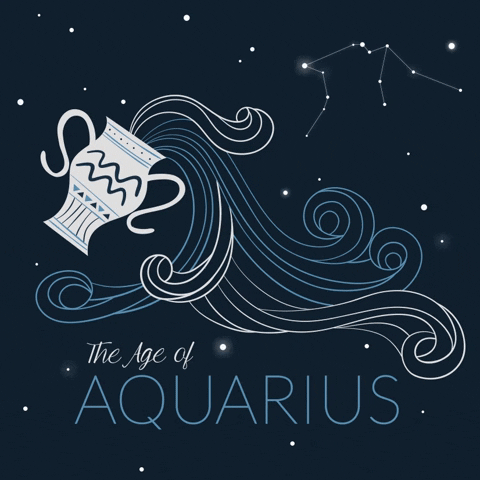 Pisces:
There's a good chance you'll run across somebody from your past today, and that person would almost certainly play a key part in your future. Be willing to provide and receive assistance without hesitation, since this might lead to a whole new and interesting path for you. In your circumstances, changes can only be beneficial today.
Also Read: What You Really Need In Love, According To Your Zodiac Sign