Friday, 14th October Horoscope
Aries:
It's all about transformation today. You might meet someone who will significantly alter your life or connect you with others who can bring about the change. Not all of the adjustments, though, are advantageous to you. Before deciding to follow the crowd, you must consider whether the change will be beneficial to you in the long run.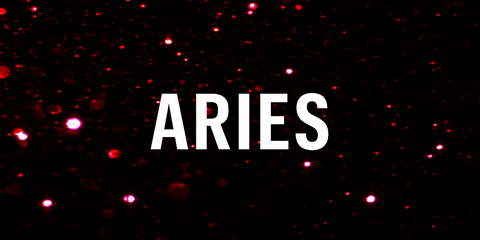 Taurus:
You can feel sentimental today about some matters that call for your practicality. Use objectivity to distinguish between what you want and what is best for you! You might experience internal emotional turmoil that gives you the motivation you need to transcend boundaries. Before doing this, let everyone know about it!
Gemini:
You might want to look for a solution today if there is ongoing conflict in your relationship. Pay attention to the rest of the story. Don't let others bully you by being overly submissive. Don't be direct, though, at the same time. At your office, a significant client might be waiting. Act swiftly and decisively.
Cancer:
You should expect some abrupt adjustments in both your personal and professional life. You'll feel uneasy and concerned as a result. Don't feel that way, and calm down. Accept the modifications as necessary because they are only for your own benefit. When someone tries to get revenge on you because they are unhappy with you, things could get worse.
Leo:
Never let laziness ruin your day. The day can go easily if you channel your innate creative energy. You must strive to bring harmony and balance back into your personal life as well as your physical well-being. Ignore the outside distractions and focus your attention on the tasks that will allow you to make a tangible contribution.
Virgo:
Although you have a lot of friends thanks to your outgoing personality, not all of them are trustworthy. Before you decide to put your trust in a buddy today, you should dig a little further. You have excellent judgment today and are likely to formulate intricate plans that you can carry out flawlessly. Today, complete any unfinished business to reduce backlogs.
Libra:
There may be circumstances that tempt or compel you to behave impulsively. Now is the time to take control of your situation and approach everything with a fighting spirit. Take care of your little siblings or children. Additionally, you'll be able to interact successfully with members of society, and you'll be delighted by how welcoming they are to you!
Scorpio:
Be careful! Your rivals can make an effort to stifle you through careful planning and scheming. But you'll be able to whip them up with ease! And they won't have any choice but to laud you for your impressive accomplishments. To add some humor to the dire circumstance, gather your closest friends.
Sagittarius:
Somebody has consistently and unwaveringly shown you loyalty, assistance, and support. Opportunities to repay part of the favor and show your gratitude will present themselves to you today. You might have to face a challenging situation in order to achieve this, but it will ultimately deepen your relationship. You must show love and gratitude while being courageous and aggressive.
Capricorn:
You have a lot of energy to change the world around you, but you need some time to calm down and consider whether it really needs to be changed at all. Even though you will be excellent at the projects you choose to work on, it would be preferable if you let someone else pick them. Today, you'll have an unwavering determination.
Aquarius:
Today, you tend to be blatantly critical of yourself. You are aware that the majority of your concerns are unfounded. You can't help but worry, though. The only way to handle this is to express your anxieties to a close friend or family member who will be understanding. Before you start driving yourself crazy, you should get a second perspective on how serious the issues are.
Pisces:
You're determined to play the power game today, using both legal and illegal measures to accomplish your objectives. A burst of energy from the planets now may give you confidence after being besieged for a while. You can follow your intuition while making decisions, and no one will make fun of you for it.
Also Read: Zodiac Sign Couples Who Communicate Strongly From The Beginning