Aries:
There is assurance in the air. You'll pick up a task that had been put off and finish it. Although they seem to be there, obstacles won't get in your way. Your rescue will be provided by a close friend. A key professional link will open the door for an opportunity to unleash ideas. Do not backtrack or push past.
Taurus:
According to the stars, love is in the air for you right now. Maintain an open mind because you might run into the person of your dreams. The dream individual will come in an odd package, making it difficult to identify. Also, you have a chance of getting a present from an unexpected source today. The day will be generally quite eventful.
Gemini:
It's probably a good idea for you to think about what is currently cooking in the kitchen. Today will be a culinary joy for you, according to your stars. Maintain your cleanliness and take care of your health. Today, your and your friend's disagreement will be cleared up. Money may come to you from unexpected places.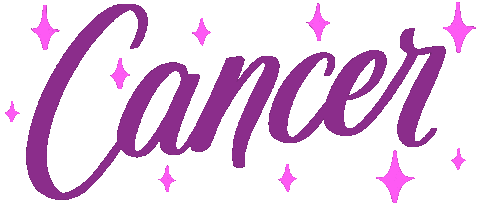 Cancer:
Someone has consistently and unwaveringly shown you loyalty, assistance, and support. Opportunities to repay part of the favor and show your gratitude will present themselves to you today. You might have to face a challenging situation in order to achieve this, but it will ultimately deepen your relationship. You must show love and gratitude while being courageous and aggressive.
Leo:
Today will be a really creative day for you. You desire to make something lovely and are appreciative of all things beautiful. For artists, today is very favorable. But, it is imperative that you finish the tasks you begin today. After a burst of inspiration, you can find yourself suddenly feeling deflated, which can leave you feeling hollow and melancholy.
Virgo:
Now is the moment to work hard for what you believe in, and very soon you will be rewarded handsomely. Recently, you've been experimenting with a few concepts. You must now put them into action, which will demand all of your focus. Although it will be a busy period, the rewards will arrive quickly and will surpass your expectations.
Libra:
You cannot submit to any type of control since your soul is sharp and indomitable. Not even necessary! Instead, spread joy and love to others, and you will receive it in equal proportion. By taking quick vacations with your coworkers, you might try to bring some color to your monotonous work life.
Scorpio:
You've been experiencing a sense of being pushed in numerous directions and being unable to make a decision. Today, these pulls will be considerably stronger, making it even harder to make a choice. You should use caution while making decisions today since your common sense may be clouded by emotions or other outside influences. It is best to defer making crucial judgments.
Sagittarius:
Your access to resources may be restricted, making it difficult for you to give your ideas form. Do not worry; you will have the opportunity to complete the task of your choice by the day's end! You have a propensity for hard labor, and you will relish both independence and obligations.
Capricorn:
For a very long time, life has been dull and uninteresting. Strive to add a little adventure to your life. It could be going to your preferred holiday place or going on some adventures. Spend some time removing yourself from social and personal activities in order to complete particular tasks that require all of your focus.
Aquarius:
Throughout the day, minor irritants and arguments are likely to arise. Today, it's critical that you set aside trivial concerns. Otherwise, you'll merely be upsetting your own sense of tranquility. Try to talk to someone about your issues because doing so can help you feel much better. Arranging solitary activities today may be advantageous.
Pisces:
The time of day is very favorable for beginning something new. This day is ideal if you've been thinking of changing your work, your career, your company, or perhaps starting a new relationship. Even if a decision appears hazardous, go for it since it probably will work out well and be exactly what you needed to do.
Also Read: 13th March To 19th March Horoscope Weekly Horoscope 2023