Thursday, 13th October Horoscope
Aries:
You might experience a spiritual undertone to the day. You might attend a religious service or go to a shrine. Read a biography of a great leader or an inspirational book because you might learn something from them that is very applicable to your life. Avoid participating in boisterous activities. You can discover tranquility if you instead spend the day in silent reflection.
Taurus:
You may need to alter a well-considered decision due to the shifting times and events happening all around you. You need to respond to life's challenges in a more responsible manner. Because of an important and unforeseen event, you won't be able to stick to the schedule you had previously planned. All of your short-term plans are likely to be affected by this incident.
Gemini:
The guiding principle of the day is honesty. The day is ideal for concentrating on the finer points of your business or on tedious activities that you may have been putting off recently. These tedious, repetitive duties may be difficult for you to undertake, but if you settle down to do them, they will be finished quickly. Expect the individuals who are closest to you to feel wonderful.
Cancer:
Today will see you complete a successful transaction, preferably one involving real estate. Your true strength is positive thinking, so use it to your advantage. Someone close to you will support this trait. You will be able to take pleasure in life's joys and observe spiritual development. Gaining new perspectives will help you succeed.
Leo:
Make sure to take good care of yourself and your health. The stars today foretell ill health. Skip the chilled or cold meals. Take special care if you have a medical problem. You should be in steady financial standing right now; no gain or loss is anticipated. However, it would be wise to postpone making any significant investments today.
Virgo:
It's probably a good idea for you to think about what is currently cooking in the kitchen. Today will be a culinary joy for you, according to your stars. Maintain your cleanliness and take care of your health. Today, your and your friend's disagreement will be cleared up. Money may come to you from unexpected places.
Libra:
The alignment of the stars today has made everything feel stronger. Love and hate will both be felt by you more intensely than before. You'll also get the chance to see what's preventing you from establishing a strong bond with your current buddies. It will be wise to wait to see if these sentiments last before acting on them and making a commitment.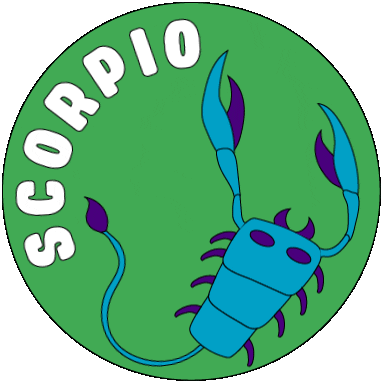 Scorpio:
Today is wonderful for you. Your efforts could result in financial compensation. You'll be compelled to purchase the best utilities for your loved ones! Just be careful not to spend it all without setting aside any of it! With your companion today, you can spend some of your most precious times together because your connection will be very passionate.
Sagittarius:
Right now, your instincts should be trusted and you should follow their advice. You ought to stay on your own route even if those around you disagree with you and take a different course. Though it will certainly be difficult, you will soon benefit from your choice. To take advantage of any possibilities that may present themselves right now, you must keep your eyes and ears alert and move quickly.
Capricorn:
One of the biggest joint venture ventures in existence right now might be yours. However, you must explicitly state to your spouse what your mission and objectives are once more. If arguments start, you might be motivated by urges, and you need to keep this under control. The evening can be spent pursuing intellectual interests or immersing yourself in a creative passion.
Aquarius:
Even though there will be opponents, you are like an unstoppable force right now, and you will easily destroy them. No one can stop you now, therefore this is the day to finish what you have been working on for a while. You'll succeed every step of the way if you schedule your most critical things for today.
Pisces:
Being the first to act will ensure that you are given credit for your initiative. Just be careful not to push yourself too hard or overwork certain subjects that aren't that important. Don't hurt someone by saying anything they don't like out loud! They could unintentionally irritate you without even being aware that they are doing it.
Also Read: Why People Are Jealous Of You According To Zodiac Signs